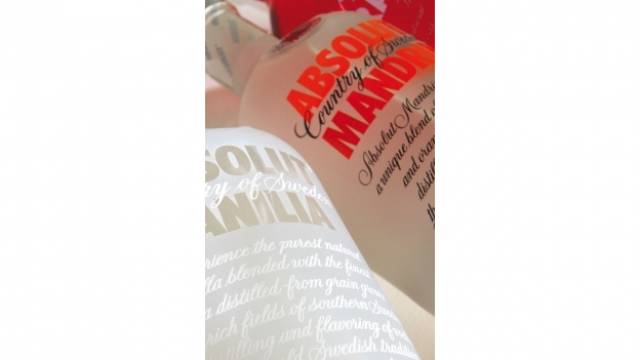 Leading global supplier of technology-based performance materials and chemicals for manufacturers Ferro Corporation has appointed a new President and Chief Executive Officer, effective immediately, as well as Chairman of the Board.
Ferro Corporation has announced that the company's Board of Directors has appointed Peter T. Thomas as President and Chief Executive Officer, effective immediately. Thomas had served as Interim President and Chief Executive Officer of Ferro since November 2012, and prior to that, served as Ferro's Operating Vice President of Polymer and Ceramic Engineered Materials. William B. Lawrence, who had served as Acting Chairman of the Board since November 2012, has been named Chairman of the Board.
"Peter's leadership has been instrumental in the development and execution of our value creation strategy, which already is yielding improvements in returns, cost savings and earnings," Lawrence said. "We are pleased to announce that, after an extensive process in which both internal and external candidates were evaluated, the Board determined that Peter is the best person to lead Ferro forward. With Peter's strong industry experience and operational background, we are confident in his ability to maintain the company's momentum and drive continued value creation for Ferro shareholders."
Thomas commented, "It is a privilege to have the opportunity to continue driving Ferro's value creation strategy. We already have made significant progress and I look forward to creating additional value for our shareholders by reducing costs, streamlining core operations and pursuing high-return growth investments. I would like to thank the employees of Ferro for their hard work and dedication. I am confident that, working together, we will deliver on Ferro's potential."
Thomas also has been appointed to the Ferro Board of Directors, effective immediately. With the addition of Thomas, Ferro's Board now consists of ten directors, nine of whom are independent.
Thomas, 57, began his career with Ferro in 2000 as Director of Sales for Polymer Additives, and has held positions of increasing responsibility, including Commercial Director for Performance and Fine Chemicals, and Vice President of Organic Specialties. Prior to joining Ferro, Thomas was Vice President of the Oleochemical-Derivatives business unit for Witco Corporation, where he also served as Vice President of Sales and Global Market Director. Before joining Witco, he served in a variety of roles at Inland Leidy Chemical Distribution, GAF Corporation, and Noxell Corporation. Thomas received a Master of Business Administration degree from Loyola University, Baltimore, Maryland, and a Bachelor of Science degree in chemistry from Duquesne University, Pittsburgh, Pennsylvania.
Lawrence, 68, served as the Executive Vice President, General Counsel & Secretary of TRW Inc. before the sale of TRW to Northrop Grumman in December 2002. He retired from TRW in February 2003. TRW was a provider of advanced technology products and services for the global automotive, aerospace and information systems markets. Lawrence first joined TRW in 1976 as counsel specializing in securities and finance. He held positions of increasing responsibility within the TRW law department until his appointment as TRW's Executive Vice President of Planning, Development and Government Affairs in 1989 and a member of TRW's Management Committee. In 1997, Lawrence was named to the additional position of Executive Vice President, General Counsel & Secretary. Lawrence also serves as a director of Materion Corporation (formerly known as Brush Engineered Materials Inc.), a manufacturer of high−performance engineered materials. Lawrence received Bachelor of Arts and Master's degrees from Kent State University, Kent, Ohio, and a Juris Doctorate from the Case Western Reserve University School of Law, Cleveland, Ohio.
Ferro Corporation is a leading global supplier of technology-based performance materials and chemicals for manufacturers. Ferro products are sold into the building and construction, automotive, appliances, electronics, household furnishings, and industrial products markets. Headquartered in Mayfield Heights, Ohio, the company has approximately 4,700 employees globally and reported 2012 sales of USD 1.8 billion.