In response to their continued growth, Aurora, Ohio software company FeneTech, Inc. has named John Markowski to the newly created position of Director of Implementation Services and has promoted Alex Dangelo to Group Manager of the Applications team.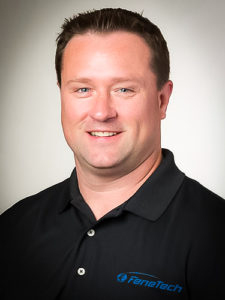 Markowski, a graduate of The University of Toledo, joined FeneTech in 2004. Since that time, he has held positions as an Applications Engineer and an Applications Group Manager.
In his new role, Markowski will be responsible for the collective operations of the Applications Groups and the Customer Care Group, ensuring FeneTech's resources align with customers' and the company's business needs.
Dangelo is a graduate of The Ohio State University but began his career with FeneTech as a co-op. After graduating from college, Dangelo joined the Applications Group full-time and established himself as an accomplished Applications Engineer and Project Manager.
President and CEO, Ron Crowl, explained the company's move: "It's always exciting to celebrate talent, especially the talent of two individuals who have contributed so much to the success of our business. I have every confidence that both John and Alex will continue our company's mission to provide the best products, service, and support to all our valued customers."