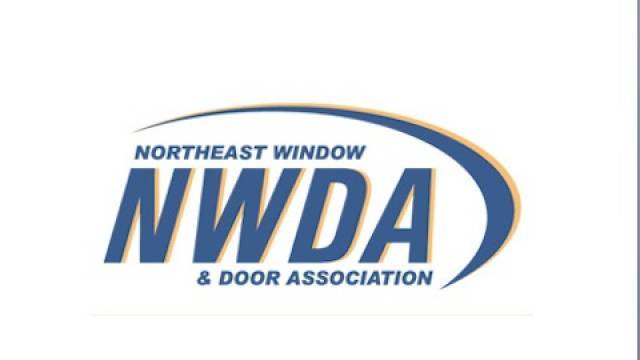 Mike Collins of Building Industry Advisors gave attendees at last week's Northeast Window and Door Association (NWDA) Summer Meeting in Uncasville, Conn., reasons for cautious optimism.
His overview and outlook for the door and window industry showed that an improving economy and a growing housing market should mean greater opportunities for manufacturers and installers.
Overall, economic indicators are generally positive, Collins said. Unemployment has dropped and retail sales are strong. Interest rates are hovering at historic lows, which is a big boost for the housing market as it continues to recover from the Great Recession.
His concerns include slowing consumer spending and the costs that regulations are adding to home construction. According to a study he cited, direct and indirect regulatory, environmental, labor and zoning requirements have added 29.8 to the cost of home construction over the past five years. He also pointed to research from the National Association of Home Builders (NAHB) showing that 24 percent of the final expense of a home is due to direct and indirect regulatory costs — and 60 percent of that is related to land use.
Collins also briefly touched on the recent "Brexit" referendum, in which citizens in the United Kingdom voted to leave the European Union. He said that while there is a lot of uncertainty, look for the U.S. housing market to get a boost from  lower interest rates and a stronger dollar.
As far as the door and window industry, Collins first discussed Jeld-Wen's recent decision to become a publicly traded company. He said Jeld-Wen's initial public offering of stock (IPO) is a positive sign for the industry because Onex, the private equity firm that owns a majority stake in the company, is essentially voting with its dollars that the next 12-18 months could be a high mark for door and window company valuations.
Collins said mergers and acquisitions in the door and window industry have seen a significant drop-off in 2016 after a big year in 2015. Last year, there were more than 20 such deals; so far this year, there have only been four, he said. But plant expansions have gone up slightly in recent years. He said there were 98 expansions and 88 closures from 2006 to 2014, a sign that the recovering is continuing.
Bankruptcies in the industry have also dropped sharply since the darkest days of the recession, Collins said. From 2008-2014, five companies emerged from bankruptcy, 14 were purchased out of bankruptcy and 24 were closed or liquidated.
Next, Collins examined foreign competition. He said door and window imports have increased steadily since 2011 to about $1.6 billion in 2015. That's down from nearly $1.9 billion in 2006. China is a leading player. Imports from that country have steadily increased to $297 million in 2015 and are approaching peak levels last seen in 2008. Chinese door imports have grown slower than windows, but they still exceeded 2014 levels, which were the highest in ten years.
Wood continues to be the most commonly imported door and window material overall. Collins said most wood imports come from Canada, but China also supplies a significant number of wood door imports. Interestingly, Collins said it's often cheaper to ship lumber from the Northwest U.S. to China, convert it to a door and ship it back to the U.S. than it is to manufacture a door in this country.