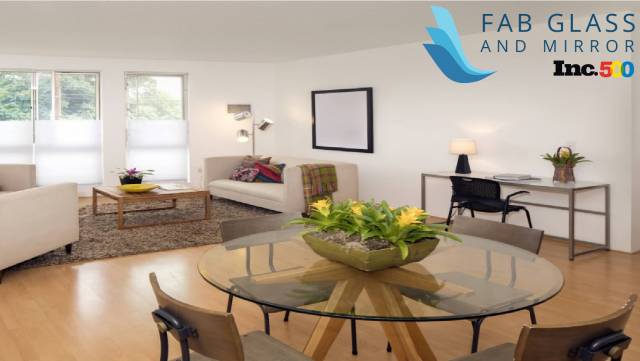 Fab Glass and
The company was recently recognized as one of the Fastest-Growing Inc. 500-America's Top Growing Private Companies by industry trending specialist inc.com. With an innovative approach to customer service and efficient online response, Fab Glass and Mirror is changing the way American addresses their residential and commercial glass table top replacement needs. Other companies of note appearing on the Inc.com 500 list in the past have been Dominos pizza, Microsoft, Pandora, Dell, Timberland, Yelp, LinkedIn and Zillow.
"It is an honor for Fab Glass to have been chosen for such a prestigious award," said Sarah Stone, on behalf of the company.
The company earns this award by posting dramatic and steadily increasing grossprofits over the entire year's span and is compared against other businesses across all industry models who are newly arrived on the market.
Household items by Fab Glass and Mirror such as wall mirrors, floating glass shelves, glass tops, glass coffee tables etc. offer high quality at cost effective rates, all available online.
"Glass always adds grace and elegance to any home or the office. But we often find people being afraid of its fragility and avoiding it. Fab Glass and Mirror has adopted modern glass production methods and has removed all worries and anxieties."
It offers a stock of different sizes and designs of glass table tops along with other items, and a variety of designs including customisation. Commercial purpose glass is also available.
Fab Glass and Mirror is a renowned name in the online e-commerce industry in the USA. For further information visit http://www.fabglassandmirror.com/ or find them on Facebook.