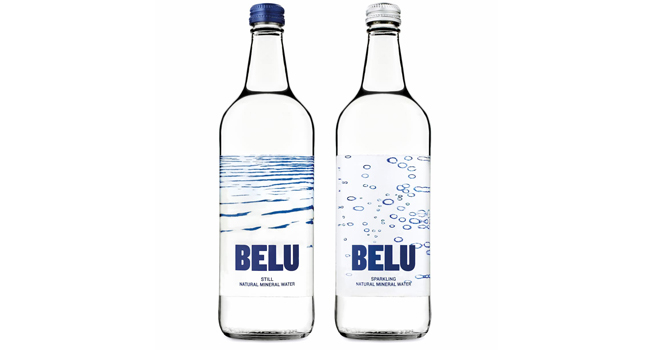 Leading glass container manufacturer Encirc, has partnered with Belu, the 'people and environment-first' drinks business, to revolutionise their glass bottle packaging.
Through new techniques and innovation, Encirc was able to reduce the weight of both the previous lightweight 750ml and 330ml glass water bottles by 20g, breaking new ground in terms of UK manufacturing and light weighting. By partnering with Encirc and producing its lighter containers in the UK, Belu has also been able to save 850,000kg of glass annually; equivalent to 2.1 million wine bottles and reduce its carbon emissions by 11 percent.
Belu's credentials in responsible business go deeper than just the packaging. The company donates 100 percent of its profits to WaterAid, so it can bring water to everyone, everywhere.
Natalie Campbell, CEO, Belu, said, "We made the decision not to ship glass into the UK to minimise our carbon footprint, and, as a company that's proud to back British manufacturing, we approached Encirc as leaders in their field to help us do the seemingly impossible. When Encirc heard our story, they jumped at the chance to disrupt their own business to help us. It was a true partnership from the beginning, and we couldn't be happier with our new ethical glass bottles.
"For our customers, buying Belu Mineral Water in lightweight UK-made ethical glass helps them minimise their carbon footprint while providing clean water and toilets to communities around the world. Much like Encirc, our mission is to show that a business can deliver an environmentally improved and sustainable proposition in the market."
Director of Sales at Encirc, Rob Turvey, added, "Encirc and Belu's stories are so similar when it comes to our ethos and approach to making more responsible products. We knew that by manufacturing these lightweight bottles here in the UK, we could significantly reduce Belu carbon footprint, while contributing to a fantastic cause. Glass truly is a wonder-material, infinitely recyclable and safer for users, and we're delighted that Belu have taken advantage of this."