In the past cars had smaller glass, in simple shapes, and its function was simply to offer cover from the outside. Today, as automotive design has evolved, we are witnessing the widespread use of glass in new car models. The quantity, complexity and additional functions of glass have increased significantly, making it part of the aesthetics and structure while influencing the success or failure of a vehicle.
Impacts upon vehicle weight
With the quantity of glass in vehicles having risen, manufacturers are also conscious of maintaining overall vehicle weight to control power consumption, battery life and vehicle CO2 emissions. As a result, the glass is becoming thinner, with some laminated glass panels measuring less than 3.5 mm. This results in a weight reduction of up to 20 kg.
Despite the reduced thickness, modern automotive glass exhibits improved strength to ensure safety and enhanced impact resistance. Another notable advancement is the integration of additional functions within the glass. These include antennas for various purposes, acoustic insulation to enhance the comfort of the journey and the ability to regulate transparency to optimize interior lighting. Special coatings such as anti-fog or water-repellent layers further enhance the glass' functionality. Moreover, wind-shields are now used as a platform to augment the user experience through head-up displays – providing speed, navigation, and general information on the vehicle's status.
Quality controls: remodeling the landscape
With an increasing complexity of automotive glass and the integration of additional functionalities, the number of requisite quality checks has risen significantly. Traditional checks focus on dimensional measurements of the glass shape and borders. However, new controls have been implemented – such as verifying the precise positioning of plastic pins used for Advanced Driver Assistance Systems (ADAS) assembling cameras. Additionally, the evaluation of curvature and flatness, especially in Head-Up Display (HUD) zones, has become crucial.
Flexibility, accuracy and speed are the main features that automotive glass producers demand from glass quality control solutions. These seek a versatile system that's capable of measuring various glass types simply by changing the measurement programme. Accurate measurement performance has become increasingly important, ensuring precise results in line with industry standards. Furthermore, the cycle time between consecutive parts must be maintained to meet production line requirements – often necessitating rapid measurements on the entire glass surface within tight time frames.
Where Marposs adds value
Marposs' glass control solutions can be categorized into three main approaches. The traditional method involves the use of pneumatically activated contact sensors – enabling precise measurement of shapes and edges. To meet this need, Marposs has developed a dedicated line of pencil probes, the ultra-soft touch models. These probes exhibit durability, (13.000.000 MCBF in a condition representative of the production line) whilst maintaining high metrological performance. Not only. Marposs offers non-contact sensors based upon chromatic confocal technology. These sensors allow for measurement of shape and thickness without contact with the glass surface – eliminating the risk of damage, glass deformation or movement during measurement.
The latest cutting-edge solution from Marposs is Maestro. This innovative system combines non-contact technology with robotics – enabling flexible and continuous measurement directly on the production line. By integrating robotics into the measurement process, Maestro offers flexibility, efficiency and accuracy. All the data generated by these three solutions are managed by the same quality software – ensuring high traceability and providing a unified platform for all measurement needs. This comprehensive approach ensures seamless integration and consistent data management throughout the quality control process.
Innovation partner
The automotive glass industry continues to push boundaries – enhancing the aesthetics, safety and functionality of modern vehicles. As a technological partner, Marposs and its comprehensive product portfolio play a crucial role in meeting the industry's evolving quality control needs.
By providing flexible and accurate measurement solutions, the company enables manufacturers to ensure the quality and reliability of automotive glass in the face of increasing demands. The next time you step into a car, consider the possibility that the glass in front of you has been measured and controlled using innovative solutions offered by Marposs. The future of automotive glass is filled with exciting possibilities. And we are at the forefront – driving innovation and excellence in this dynamic industry.
About Marposs
With the will to diversify our offer, Marposs has been providing solutions to the automotive glass industry for more than 20 years. The company was founded in 1952. Stefano Possati is the President of the Group. It provides shop-floor solutions for quality control in the production environment. Marposs' solutions include gauging equipment for mechanical components, before, during and after the production process as well as machine tool monitoring solutions and assembly and testing for many industry sectors. It also makes automatic machines and inspection stations for production lines. Marposs is a key supplier to the automotive industry, supporting the transition to e-mobility and also operates in the aerospace, biomedical, hi-tech, appliance and glass containers industries. The group employs 3500 people around the world and is present in 34 countries with more than 80 sales offices. Over the past 20 years it has acquired more than 30 companies with specific technologies in order to best respond to the unmet needs of its customers, with Stil being one of the most recent that has particular relevance for this market segment. Stil is a French company that has patented the confocal technology applied to quality control.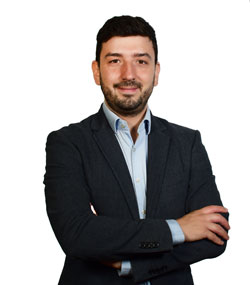 Written by:
Luca Bruni
Industry Manager,
Automotive and Flat Glass
luca.bruni@marposs.com