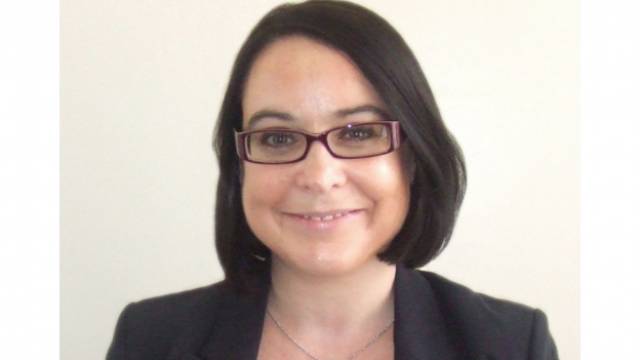 Dr. Audrey Whitty has been appointed by The Corning Museum of Glass as its new curator of European glass. Whitty will be responsible for managing both the Museum's extensive European glass collection, as well as the Asian glass collection.
The Corning Museum of Glass has appointed Dr. Audrey Whitty as its new curator of European glass. Whitty, who comes to Corning from the National Museum of Ireland, will be responsible for managing the Museum's extensive European glass collection. As an expert in Asian art, Whitty will additionally curate the Museum's Asian glass collection.
Whitty has been curator of the Art and Industrial division of the National Museum of Ireland since 2001, where she oversaw the ceramics, glass and Asian applied arts collections. She helped to establish and curate the permanent exhibition, A Dubliner's Collection of Asian Art: The Albert Bender Exhibition, which opened in 2008, and wrote the related publication, released in 2011. Her other exhibitions have included The Light Fantastic: Irish Stained Glass Art, Inspirational Awakening: Irish Contemporary Glass, Gloine: History of Irish Glass, and 21st Century Irish Craft.
An advocate for contemporary glass and ceramics in Ireland, Whitty works on programmes and exhibits with the Crafts Council of Ireland and Irish Applied Artists. She was the first female representative for Ireland to be appointed to UNESCO's International Academy of Ceramics.
"I am excited about the expertise and energy Audrey will bring to her new position at our Museum. Her deep knowledge of European decorative arts, including glass, plus her background in Asian art made her an ideal candidate for us," said Dr. Karol Wight, executive director of the Museum. "We are looking forward to having her begin planning for future exhibitions, adding scholarly content to our publications and website, and enhancing the European collection with important acquisitions."
Whitty is also a board member of the Irish Association of Art Historians, and has worked on a number of archaeological excavations in Ireland. She lectures and publishes widely on Asian and historical and contemporary European art and craft.
Whitty holds a Ph.D. from Trinity College Dublin in art history. She obtained her M.A. in archaeology and her B.A. in archaeology and history from University College Dublin (constituent university of the National University of Ireland).
She will begin her appointment at The Corning Museum of Glass in May 2013.
The European glass collection represents about one-fifth of the Corning Museum's collection of more than 45,000 objects. The collection ranges from northern European glass from the medieval period to late Victorian glass and includes some of the best examples of Renaissance, Venetian and Baroque glass. Highlights of the European glass collection include medieval forest glass, stained glass windows, Venetian dragon-stem goblets, English cameos, glass furniture, and monumental works made for world's fairs.