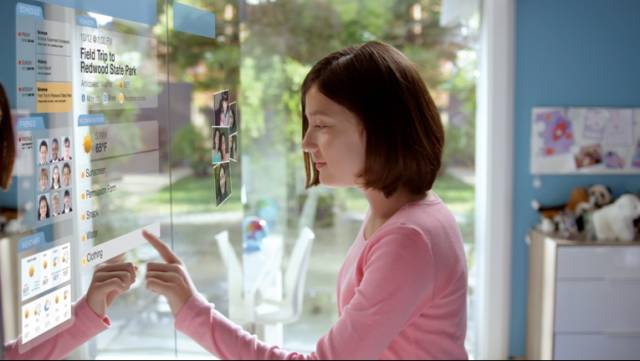 Corning Incorporated has announced it will showcase innovations from its Corning Glass Technologies portfolio at Touch Taiwan, Aug. 24-26 at the Taipei World Trade Center Nangang Exhibition Hall in Taiwan.
Corning's booth (N1205) will feature recently launched Corning® Gorilla® Glass 5, a cover glass that takes tough to new heights while maintaining leadership in optical clarity, touch sensitivity, and damage resistance. Responding to consumers' number-one issue with mobile devices, the new cover glass is designed to provide further protection against breakage from everyday drops. Rigorous lab tests show that Gorilla Glass 5 survives drops onto rough, unforgiving surfaces up to four times better than competitive glass designs.
Other Corning technologies highlighted in the booth include:
Vibrant Corning® Gorilla® Glass: A decorative design technology, Vibrant Corning Gorilla Glass provides new design options for printing on Corning's industry-leading cover glass solution. OEMs and their customers can now express their style with multicolor, photo-realistic decorative designs for devices with the same toughness and optical clarity they have come to expect from Corning Gorilla Glass.
Corning Iris(TM) Glass: Recently named a Display Component of the Year by the Society for Information Display, this high-transmission glass used as a light-guide plate enables set makers to design edge-lit LCD TVs less than 5 millimeters thick. Iris Glass delivers outstanding transmission and minimizes color shift, delivering vibrant displays with immersive colors.
Corning Lotus(TM) NXT Glass: Lotus NXT Glass is designed to endure the high-temperature manufacturing processes required to make cutting-edge displays. It features dimensional stability, which enables energy-efficient devices with higher resolutions and brightness. Lotus NXT Glass is uniquely optimized for LTPS-LCD and LTPS-OLED panel-making processes.
Corning Semiconductor Glass Products: Ideal for advanced semiconductor packaging and carriers in the semiconductor manufacturing process, Corning's precision glass wafers provide exceptionally low total-thickness variation and low warp in a wide range of form factors, sizes, and coefficients of thermal expansion.
Corning® EAGLE XG® Slim Glass substrates: EAGLE XG Slim Glass substrates enable panel manufacturers to innovate for thinner, lighter, and more environmentally conscious display panels.
During Touch Taiwan, James Hollis
, director of sales and engineering, Corning® Gorilla® Glass, will deliver a keynote presentation titled: "Materials Science Innovations for Next Generation Consumer Electronics" at 3:35 p.m., Aug. 24, in Room 401 of the Taipei World Trade Center Nangang Exhibition Hall.
"This year at Touch Taiwan we are showcasing technologies that meet the evolving needs of our customers and satisfy industry trends," said Daniel Tseng, president of Corning Display Technologies Taiwan. "Leveraging its strengths in glass science, ceramics science, and fusion manufacturing, Corning continues to deliver cutting-edge innovations for the display industry."