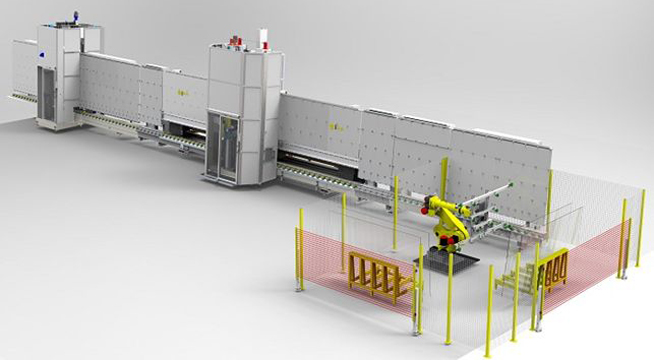 Top buyer benefits
Zero setup time on a batch changeover
Production times reduced by 47 percent compared to solutions with horizontal machinery
One single operator to supervise the process
The refrigeration industry is going through deep changes; manufacturing companies are increasing their attention to focus on energy saving and the design of their products.

Large batches of glass sheets have been replaced by various models that need to be worked in even tighter production times.
One single operator to manage the line, automated loading and unloading, zero setup time in format changeover and the possibility to perform all grinding, drilling, and milling operations without restrictions.

With these features CMS offers the combined profile and vertec mill line, which due to the supervision of Smart Production Manager, the revolutionary production manager application, guarantees a constant and error-free workflow interacting with the main company management software.
The drilling and milling operations are shared between the two machines to reduce machining times by more than 47 percent.