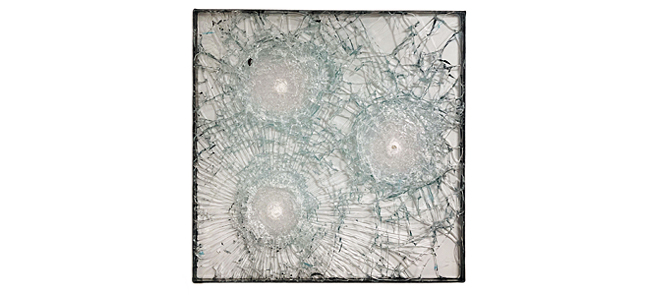 Ben Baum, vice president of security sales at CGH, said ACCESSGARD security glazing was specially developed to address rising concerns over security for a wide-range of building types.
"Glass plays a significant role in architectural designs and it's typically targeted as an access point in forced-entry scenarios," Baum said. "It's an unfortunate reality that building owners and design professionals must face. People deserve to feel safe and secure wherever they are—be it at work, a sporting event, the airport, their house of worship, and so on. CGH designed ACCESSGARD security glazing to neutralize potential threats—delaying entry or preventing it altogether."
Tested to nationally recognized detention standards, ACCESSGARD security glazing is a laminated security glass featuring a proprietary interlayer that's designed to withstand extensive physical attack from various weapons for 6-to-17 minutes in a forced-entry scenario. Available for monolithic constructions and insulating glass units in new and retrofit applications, ACCESSGARD security glazing can be used in ground floor areas, entryways, meeting and conference rooms, and other areas with security concerns.
ACCESSGARD security glazing is available exclusively through CGH's companies, Global Security Glazing and Dlubak Specialty Glass, and can be custom fabricated with low-e coatings and tinted glass options to meet performance requirements and aesthetic goals without compromising safety.
ISC East is the Northeast's largest security tradeshow, hosting an average of 7,000 security and public safety professionals each year.
For more information on ACCESSGARD security glazing and CGH's complete line of security glass products, visit www.security-glazing.com/accessgard.