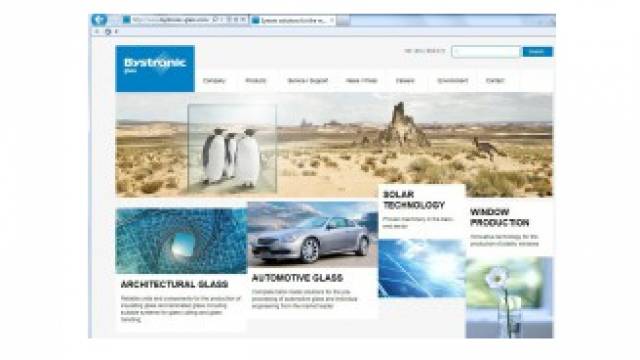 Online since the beginning of June, Bystronic glass' new website now has revamped pages with an improved appearance in German, English and Chinese. In this new and updated means of communication, functionality has been given top priority.
A redesigned Bystronic glass website went live at the beginning of June. Under the familiar domain address, www.bystronic-glass.com, users can now find revamped pages with an improved appearance in German, English and Chinese.
The new www.bystronic-glass.com design can immediately be seen, and this will gradually be reflected through other means of communication – from brochures to trade fair appearances. In addition to the new layout, the functionality of the new website is naturally a top priority: visitors can now obtain direct access to desired products and sections with a single click via the horizontal, pop-up mouse-over menu.
The content and the length of the texts have been adjusted to meet Internet reading habits – and if more information is present, as is the case in the "History" section for example, it is divided up into clear, individual, drop-down sections. In order to make it even easier for users to find information, an optimized search function for the entire website is now in place.
Customers, interested parties and media representatives will now find the correct contact partner even more quickly. Thanks to the "Contact" button located on the upper right side of the navigation bar, the user has access to the contact section at all times. The contact partners are presented here complete with their contact details and usually with a photograph. The new job centre that can be found under www.bystronic-glass.com/en/careers provides an overview of current posts as well as apprenticeships along with the opportunity to directly apply online. At www.bystronic-glass.com/en/news-en, media representatives will now not only find current press releases; they can download them directly complete with photographic material in the form of a zip file.