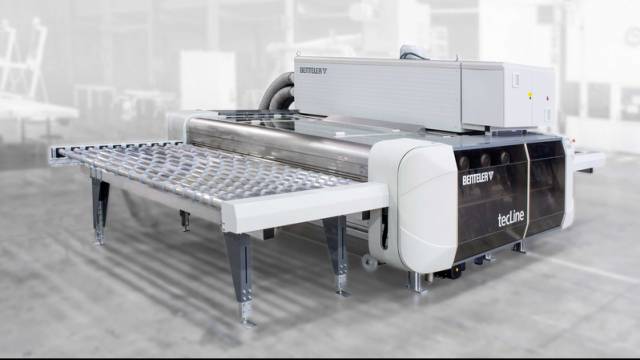 Germany's BENTELER has launched a new and improved version of its trusted tecWasher machine
The "tecWasher" has been trusted for many years for the cleaning of small and medium-sized pieces of glass. With this new version, BENTELER offer its customers a completely redesigned machine concept which stands out due to its efficiency and its space-saving concept.
The new tecWasher features easy configuration, being a standard machine for all applications offering selection from different options in an energy-saving concept, robust and elegant design, high reliability, and user friendliness.
The modular design and direct integration of the ventilator and cabinet in the machine means it is easy to install in half the time.
Maintenance is facilitated by high-quality components and design, maintenance-free machine components and easy disassembly of the parts subject to wear.