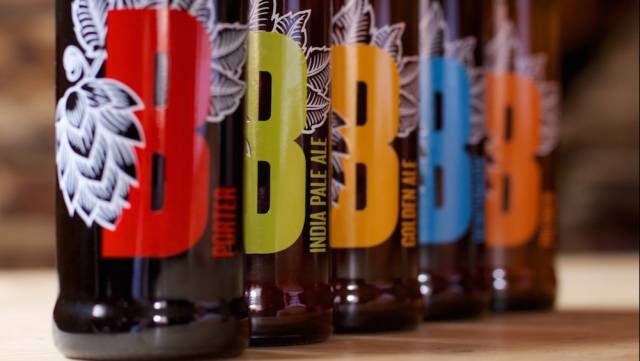 Beatson Clark will be taking the opportunity to promote its range of drinks bottles at the first ever BevExpo event in Manchester next month.
The leading glass manufacturer, which has been making glass containers in South Yorkshire since 1751, will be exhibiting at BevExpo on 15th and 16th June on stand 108.
Beatson Clark specialises in helping small breweries and niche drinks manufacturers to find the perfect bottles for their products, and BevExpo is just one of several drinks-focused events that it is attending in 2016.
The company designs and manufactures bottles for breweries such as Robinson's, Meantime, Bedlam and Brooklyn Brewery, cider makers such as Aspall and soft drinks manufacturers including the recently rebranded STORY Drinks.
Beatson Clark will be showcasing its new range of general sale bottles on stand 108, including its first embossed stock beer bottle, and showing visitors the bespoke bottles it has recently created for customers.
It will also be explaining how its low volumes and flexible embossing options offer even small producers the opportunity to have customised packaging.
"We're proud to be a member of the Brewing, Food & Beverage Industry Suppliers Association (BFBI) and we're very excited about the chance to exhibit at their first ever BevExpo event," said Beatson Clark's Marketing Manager, Charlotte Taylor.
"We've attended a number of other brewing and drinks events already in 2016 and each time we've been pleased to see the high level of interest shown in our flexible service and stylish products."
BevExpo is organised by the BFBI and founder partners include the Brewing Engineers Association (BEA), the British Beer and Pub Association (BBPA), drinktec (the world's leading trade fair for the drinks and liquid food industry), the Society of Independent Brewers (SIBA) and the Institute of Brewing and Distilling (IBD). These associations will be hosting their own events throughout the trade expo.
The two-day trade show is thought to be the first UK event representing the entire beverage supply chain on an international level and will attract exhibitors from the UK, USA, Germany and Belgium.
Seminar areas within the trade expo will deliver regular sessions from leading suppliers showcasing the entire beverage supply chain.
The event is free to attend – pre-register online at http://www.bevexpo.com.