There are many important characteristics that machinery manufacturers need to have and bear in mind when working in the flat glass sector. In this article we take a look at how one of these companies – B Solution – is doing this, also creating a new partnership to increase the quality, productivity and efficiency of glass processing.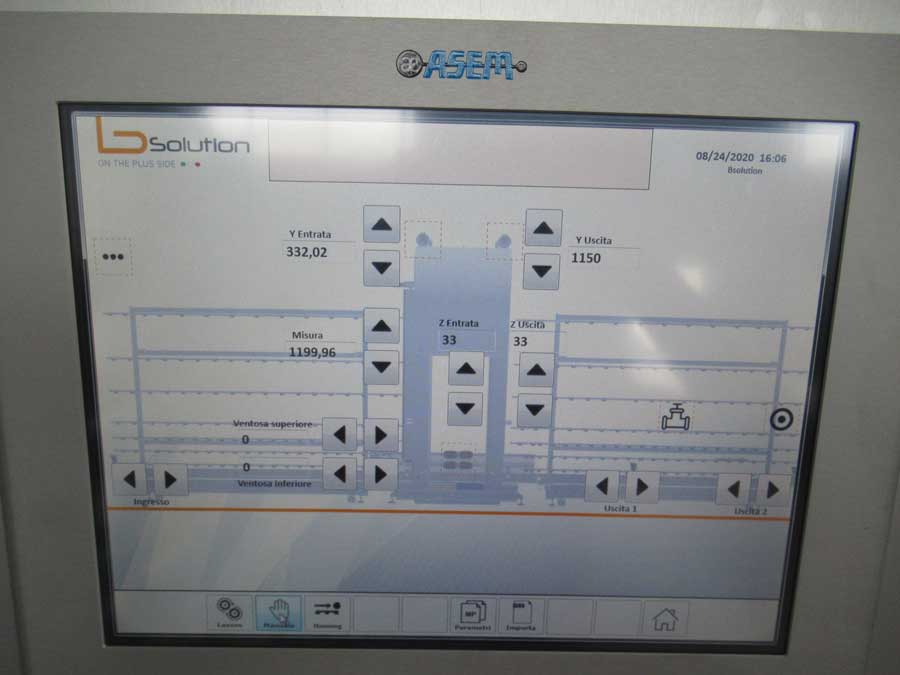 Dynamism, flexibility and innovation have become the three guidelines that characterise all aspects of the work of B Solution's work, thanks to 30 years of experience in the
sector constantly committed to monitoring market trends and paying maximum attention to client requests.
B Solution, in fact, works side-by-side with its clients, setting up a direct relationship and close collaboration with the aim of developing performing solutions with high quality standards, made with carefully selected materials.
SPEED ARRIS FOR DOUBLE-GLAZING AND TEMPERED GLASS
Speed Arris is B Solution's high-productivity vertical arising machine specialized in rough-grinding or continuous cycle grinding processes by means of two follow-system spindles.
The machine can arris/grind two rectangular sheets of glass with different sizes and thicknesses by an automatic survey system, thus guaranteeing high-productivity for
double-glazing lines.
Glass transport and handling is carried out with suction cups, especially for today's high-performance glass types.
System with oscillating spindles which ensures the regular arris.
The Speed Arris can be integrated with IG or tempering lines or as stand-alone machines.
Available in different sizes: 2.03. – 2.6.4 – 2.8.5 – 3.2.6.
NEW TECHNOLOGICAL PARTNERSHIP WITH BONFIGLIOLI
Mechanics and electronics combine to increase the quality, productivity and efficiency of production processes thanks to
B Solution's new technological partnership with Bonfiglioli, also resulting in a new machine with innovative features. The motors of this new machine are controlled by latest generation drives, by a motion control PLC and HMI Panel by Bonfiglioli technology.
1 HMI Panel
2 Motion Controller
3 Latest-generation Bonfiglioli drives
4 Rapid glass evacuation system
5 Shapes software
6 Z-axis control
7 Pre-washing system
SPEED EDGE – UP TO 3200X9000 MM TOP SIZE
B Solution's Speed Edge is a vertical compact grinder with an innovative patented follow-glass system, which carries out rough and polished grinding, round and flat edging, arising and shaping. This compact machine also includes an integrated loading and unloading solution, thus reducing floorspace occupied.
An innovative suction cup system guarantees the locking of the entire glass sheet to be processed, allowing higher processing speeds, ensuring the complete elimination of vibrations during machining, and absolute squaring precision.
Further important features include:
loading of new glass sheets during the production cycle;
can be applied to existing lines of glass processing;
available in different sizes: 2.0.3 – 2.5.4 – 3.2.5 – 3.2.6 – 3.2.9.

B Solution Srl
www.bsolutionsrl.com