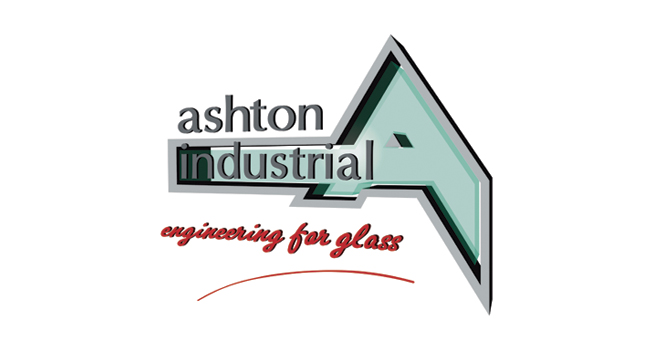 Ashton Industrial is rolling out the latest heavy duty seaming machine designs at the Atlanta fair this year, alongside information and film footage explaining state of the art developments in fully automatic options.
Smaller footprints, lower capital investment, upgradable starter systems, advanced information technology, and the highest outputs are just some of the features.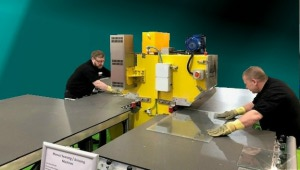 UNIX TWIN™ is presented for the very first time at GlassBuild America 2019, a unique double-sided version of the immensely successful UNIX high performance single-sided models. Double the output capacity of standard seamers for a relatively small premium. TWIN is not simply two machine back to back, it is genuinely double-sided use of a single seamer.
UNIX PROFESSIONAL™ has its premiere here too. Designed to deliver top quality and maximum reliability, the professional seaming solution as back up to automated lines and for offline seaming of shapes and specials, at a lower cost. The ultra modern grinding head design comes directly from Ashton's robotic shape seamers, already totally proven over 6 years of daily production use.
UNIX BoB (Best of Both) will be in Atlanta too of course, now the most popular manually operated seamer chosen to deliver round the clock performance and total reliability, year after year. BoB is the first model to combine all the benefits of air floatation handling, with the glass edge quality associated with wet grinding. But without the mess, and with very minimal water mixed with compressed air to create a fine atomised mist which binds glass dust and prevents it becoming airborne.
LASERMARK-PRO™ will be demonstrated, a mobile unit able to be set up in multiple locations in a customer's facility. And the ever popular manually operated EDGE DELETION-PRO.
Ashton Industrial will welcome visitors to their booth at GlassBuild America 2019, Georgia World Congress Center, September 17-19, stand 3765.