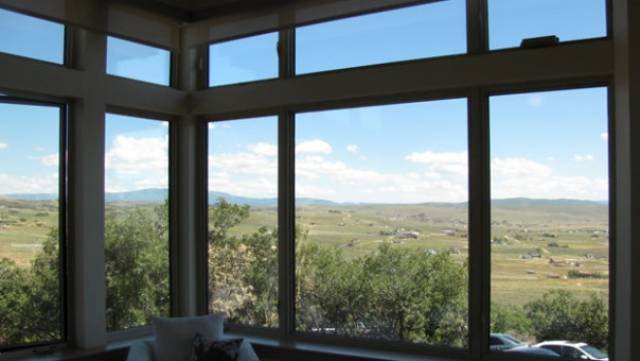 Alpen High Performance Products, a leading designer and manufacturer of super-insulating, high-performance windows and doors, has announced the availability of a commercially viable full-frame fixed window package capable of providing an R10 insulating value.
Following independent testing by National Certified Testing Laboratories and subsequent certification by the National Fenestration Rating Council in June, Alpen's Zenith Series ZR10 double-film fixed picture window design (NFRC Certified Products Database number ALP-M-10-00120-00001) was verified to deliver a .10 U-Factor.
"Achieving R10 performance, which is equivalent to an NFRC U-factor of 0.10, represents a major accomplishment – beyond Alpen as a company and for the fenestration industry at-large," says Alpen CEO Brad Begin. "With the goal of developing a market accessible R10 window by 2020, the DOE's Building Technologies Program has funded millions of dollars in research and development for high performance building shell technologies, which has led to billions invested both publicly and privately over the last 15 years.
"Despite a great deal of work and commendable advancements, hitting the mark on 'low incremental cost' and crossing the commercialization chasm has remained a challenge for the fenestration industry," Begin says. "Alpen's Zenith Series ZR10 fixed picture window has now overcome the challenge as both a validated R10 performer and a market-ready product – truly surpassing the DOE's goals for bringing a market accessible R10 window technology to the U.S. by 2020."
The Alpen ZR10 rounds out the company's existing range of Zenith Series 1025 and 925 double-film high-performance window designs, engineered to provide super insulating properties in both heating- and cooling-dominant climates. At-large, the Zenith Series is one of four series of window and door systems that comprise the current Alpen product offering.