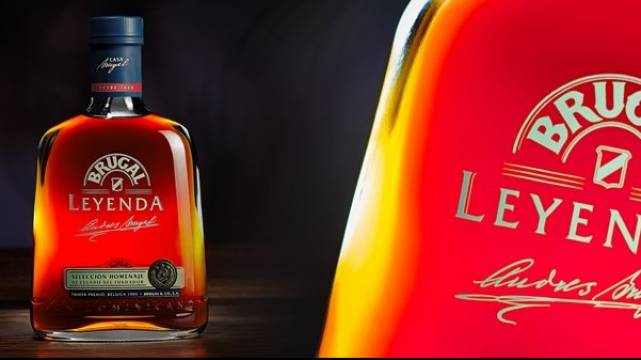 The internationally renowned Brugal distillery has recently introduced a new premium rum Brugal Leyenda – 'Legend' – in a stunning bespoke bottle manufactured and intricately decorated by Allied Glass.
To be sold in the Dominican Republic, Brugal Leyenda was created in tribute to Brugal's founder Don Andrés Brugal Montaner, so it was essential that every element of the pack was developed to echo the premium nature and care that has gone into crafting this premium rum.
Therefore, the unique white flint bottle was designed with a broad yet elegant profile and bold embossing on the front panel to perfectly reflect the spirit's unique heritage, whilst creating great on-shelf presence. Philip Morris, Allied's Sales and Marketing Director, says:
"No detail was overlooked when creating this beautiful bottle, everyone here at Allied Glass having been extremely proud to have partnered with Brugal in the production of this exquisite new pack."
Brugal Rum has been produced by the Brugal family in the Dominican Republic since 1888 and is the number one rum brand in the Caribbean.