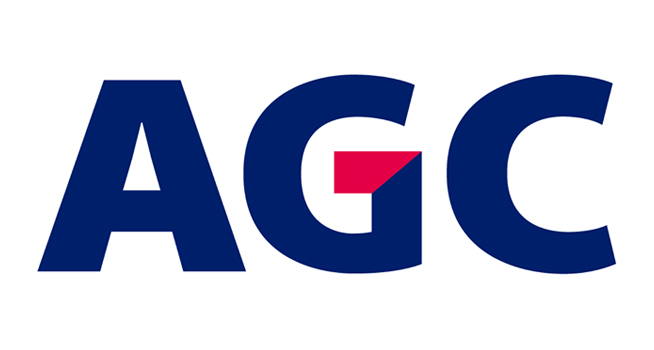 AGC Inc. (AGC), a world-leading manufacturer of glass, chemicals and high-tech materials, announces the successful development of the infoverre™ Paper-like Screen Series, an ultra-thin glass signage™ that applies AGC's glass processing technology to OLEDs. Production and sales are scheduled to begin from November 2020.

In 2013, AGC developed infoverre™, a glass-based digital signage with distinct advantages including outstanding visibility and design. Since then, this product has been used in buildings, airports, shopping malls and a variety of other locations.
AGC is also developing a variety of new products for railway applications that include the infoverre™ WINDOW Series Clear Screen, encasing a transparent display between multi-paned glazing and can be used to display information appropriate for train windows.
The infoverre™ Paper-like Screen Series realizes an ultra-thin double-sided display with the thickness of 9 mm or less by applying the glass display laminating technology of AGC to the OLED technology of JOLED Inc.
AGC will continue developing applications for the product to expand its use in a wide range of locations such as hanging ads in trains and buses and the door pocket interior panel on trains where the installation of display monitors has been deemed impossible.
Under its AGC plus management policy, the AGC Group has made a commitment to create products that add various pluses for stakeholders. Pluses for society include 'safety', 'security', and 'comfort', while pluses for customers include 'new value' and 'functionality'. Through continued application of its innovative glass signage™, AGC is dedicated pursuing technological innovations that allow it to continue providing products that add new value and exceed customers' expectations.
infoverre

™

PARTITION Series – Double-sided Screen
A glass partition that provides a display on both sides of the glass.
infoverre

™

Light Screen Series (under development)
Compared to normal glass signage, this series is only about half the weight (AGC product comparison), helping to reduce the weight of vehicle bodies.
infoverre

™

WINDOW Series – Bar Screen (under development)
This series features displays encased in a window. A lineup with touch functions is also available.
infoverre

™

WINDOW Series – Clear Screen (under development)
This series features transparent displays encased in window glass, which is capable of delivering a variety of information with a dynamic sense of realism.