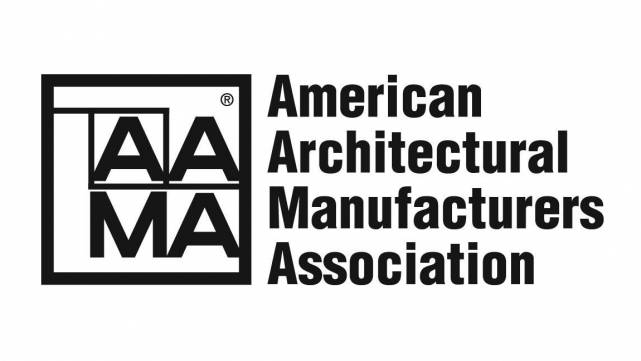 The AAMA has named Janice Yglesias to take over from Rich Walker
AAMA has named Janice Yglesias to lead the association, taking over from Rich Walker after 18 years.
Janice Yglesias has been named to lead the American Architectural Manufacturers Association (AAMA), succeeding Rich Walker, who is stepping aside after 18 years as president and CEO.
An industry veteran, Walker joined AAMA in 1996 as technical director and advanced to Southeast region director before accepting the president and CEO position in 2000. Under his leadership, the organization has experienced tremendous growth and success. Beyond expanding AAMA's technical offerings, which serve as the cornerstone of the association, Walker led the expansion of the association's services to include comprehensive education such as the FenestrationMasters  program, legislative and regulatory monitoring and validation of fenestration product performance in Florida.
"Rich has made an indelible, positive impression on the AAMA culture," says Mike DeSoto, AAMA chairman of the board and chief operating officer of MI Windows and Doors in Gratz, Pa. "The organization's commitment to the ethics and science required to publish consensus-based standards are a direct reflection of his leadership."
Yglesias, whose title will be executive vice president, succeeds Walker after having started her career at AAMA in February 1999. In June 2000, she was promoted to marketing manager and has since held management positions overseeing membership, education, office and association operations and human resources. Most recently, Yglesias served as association services director, continuing to guide her existing areas of responsibility while additionally advising on accounting and product certification activities.
"The board of directors has the highest confidence in Janice," said DeSoto. "She has our full support to lead AAMA into the future and evolve the organization to best accomplish our strategic objectives."
In a February 2018 news release announcing Yglesias' promotion to executive vice president, Walker was quoted as saying, "During her 19 years with AAMA, Janice strived to learn and understand all AAMA operations, programs and services. That knowledge has been transferred into countless improvements in AAMA procedures and productivity, making this a very well-deserved promotion." He added that Yglesias is "a tireless worker who always finds time to consult with members and staff, extending her outstanding ethical standards, personal integrity, strong leadership and team working skills."