AGC Inc. (AGC), a world-leading manufacturer of glass, chemicals and high-tech materials, has developed the Smart Inventory System for the automated management of raw materials. The system was fully deployed as of April 2021 at the Kansai Plant, Takasago Factory (Takasago City, Hyogo Prefecture, Japan) and Amagasaki Factory (Amagasaki City, Hyogo Prefecture, Japan).
By introducing DX into procurement operations such as inventory checks, procurement planning, and ordering, which were previously done manually, the Group will promote the handing down of technology & skill among workers and expects to reduce annual labour hours by 1,000 hours. Going forward, AGC is considering rolling out this system to other plants, with a focus on the domestic glass business in Japan.
Glass plants procure raw materials such as silica sand needed to produce glass, as well as caustic soda and hydrochloric acid used in wastewater treatment every day. To cope with complex production plans, the staff in charge has to check inventory levels every day, review procurement plans, and respond to changes in storage and usage plans. These activities were very time-consuming.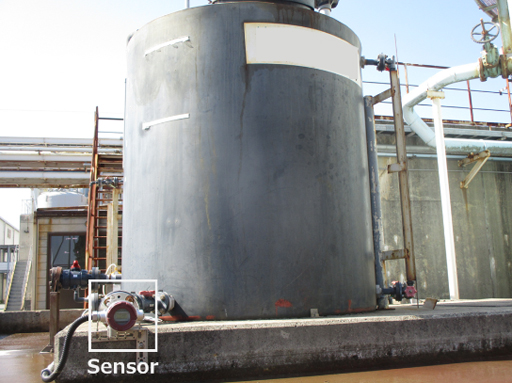 The Smart Inventory System is an automated management system for raw materials. RFID tags are attached to all raw material containers to which raw material data is linked, and tag information is collected by sensors installed at the entrances and exits of the warehouses. This makes it possible to monitor the storage and usage history of raw material data in real time.
In addition, for tanks containing raw materials such as caustic soda, for which inventory used to be managed visually by people, AGC has developed a system that can remotely monitor the tank inventory and automatically place orders by installing a measuring device and converting the remaining amount into digital data.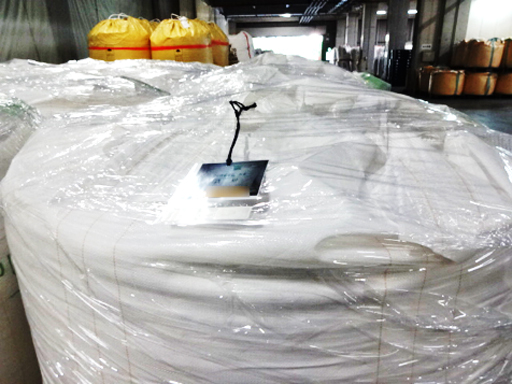 Under its AGC plus 2.0 management policy, the AGC Group is committed to promoting Smart AGC, which aims to transform business processes through digital technology. AGC has been improving the efficiency of its business processes by introducing digital technology not only in manufacturing and R&D, but also in such back-office operations as purchasing and logistics departments. The Group will continue to provide new added value to its customers and society by transforming its business model through the use of big data for all types of operations.