Behind WERU's success lies a history that is rich in experience, sustainable thinking and the attitude of never being satisfied with the standards achieved. WERU performs continuous quality assurance from production to installation, certified by the RAL Quality Mark. Production takes place at the three German locations in Rudersberg (Baden-Württemberg), Triptis (Thuringia) and Salmtal (Rhineland-Palatinate).
WERU & LiSEC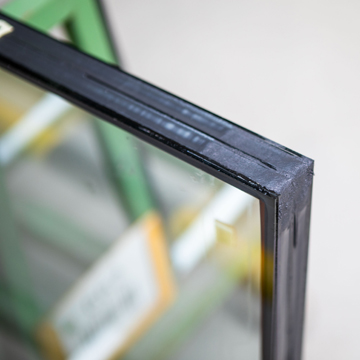 WERU distinctly positions itself as a complete solution provider. True to the motto: everything from a single source. With LiSEC as a long-standing business partner, the decision was made in favour of a company with the same objective.
The cooperation between WERU and LiSEC began when WERU started to manufacture insulating glass. At that time (and still today), LiSEC was the only company on the market to offer complete systems, from glass cutting to logistics, including its own LiSEC software.
"Business is always conducted between people. When two strong brands come together for a joint project, this means mutual professional planning and concept design, clean implementation by both parties, and the pleasure of being successful together," said Clemens Macarei, Head of Product Management at LiSEC and point of contact for WERU for decades.
Trust as the basis for purchasing decisions: WERU continues to invest in LiSEC systems
In 2020, a new high-performance machine for automatic laminated glass cutting was put into operation: the VSL-A. Following WERU's decision to invest further in the laminated safety glass (LSG) sector, the decision was very quickly made in favour of a LiSEC system. The purchase was made directly at a trade fair.
"Data, facts and figures were very important to us, in particular the issue of material savings and how the system adds up, in other words the profitability. The confidence that the machine would be a success was very high, thanks to our experience of outstanding cooperation with LiSEC in the past," said Jens Reimann, Factory Manager at WERU.
WERU places great value on sustainability
The topic of sustainability is very important to WERU. The traditional company focuses on sustainable production and material processes, as well as smart, future-oriented products. Not only when it comes to glass, but across the entire production process. The VSL-A supports this by reducing glass consumption. On average, the VSL-A can save 6 percent of glass consumption.