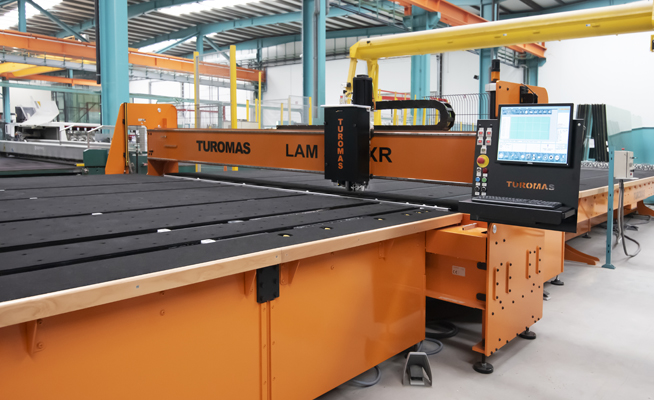 Tvitec, one of Europe's leading companies in the flat and curved glass sector, has acquired a new TUROMAS cutting line for laminated glass. The new equipment has been installed in the recently inaugurated manufacturing line for curved glass in León, Spain.

New laminated glass cutting line LAM504SXR
With the need to renew the laminated glass cutting line, together with the desire to improve the cutting process, Tvitec started a process of purchasing equipment that would satisfy two premises: efficiency and cutting quality.
It was precisely this, the cutting quality of the Spanish machine manufacturer, that was the differentiating factor that made the company Tvitec opt for the TUROMAS solution.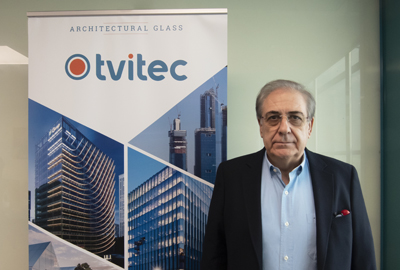 "We need to renew the machinery with the most efficient equipment and TUROMAS is at the forefront of this type of tooling that we need. In the cutting of laminated and monolithic glass, TUROMAS is a good player, a good bet to have a guarantee of success," said Javier Prado, president of Tvitec.
Along with the quality of the cut, another of the aspects that favoured the purchase decision was Tvitec's confidence in the Spanish manufacturer. The business relationship between the two companies goes back more than 30 years and has always been nurtured by excellent service. Javier Prado continued, "TUROMAS has been with us as a supplier for 25, 30 years if not more and has always been there for us."
The purchase of the new TUROMAS laminate line will allow Tvitec to meet and exceed the high quality and productivity demands of its customers: great façade designers, engineering firms, construction companies and architects who design and build unique buildings all over the world.