The new i-ON by Pujol's website is available in 3 languages: Spanish, English, and French. A clean and neat design in line with the other Pujol Group websites. The site includes visual elements like animations, videos, and images to simplify navigation, to simplify the search of information, and to show all our products and services intuitively.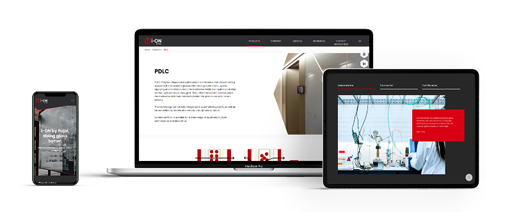 On its design process, the smallest details have been taken care of; from the typography to the distribution of the contents to be able to build a timeless page but adapted to the current era.
Stop for a moment and take a look, it doesn't matter if you access it through a mobile, tablet or computer.