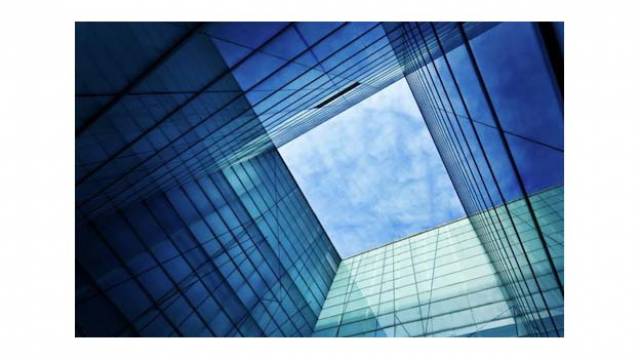 MarketsandMarkets have published a new market research report on smart glass in which it forecasts that the market sector is expected to reach USD 5814 million by 2020, at an estimated CAGR of 20% from 2014 to 2020.
According to a new market research report "Smart Glass market by technology (Electrochromics, SPD, Liquid Crystal, Microblinds, Thermographic and Photochromics), by application (Architectural, Transportation, Solar power generation, Electronics & others), by geography – Global Forecast to 2014 – 2020", published by MarketsandMarkets, the value of smart glass market was worth USD 1581.4 Million in 2013, and is expected to reach USD 5814 Million by 2020, at an estimated CAGR of 20% from 2014 to 2020.
Smart glass is also known as switchable glass. It is a kind of glass which changes its light transmission properties when provided with stimulus such as light, voltage or heat. In its application to windows, smart glass is also referred to as smart windows which can control the amount of light passing through them. When activated, the glass changes from transparent to translucent, blocking some or all wavelengths of light. In this way, a chromogenic smart window responds to heat, light and voltage.
In its release, the company said that since its early introduction in 1986, smart has evolved enormously and witnessed a commercialization after 2000. Traditionally, applications of smart glass were limited to a few experimental projects but now potential applications of smart glass has reached various sectors such as; architectural, transportation, power generation (solar) and electronics and others.
The architectural segment is recognized as a major market for smart glass. Due to its ability to allow or block the light and (thereby heat), smart glass has been increasingly used in commercial and residential buildings in the form of windows, doors, sky lights, partitions and so on. In addition, the transportation sector (automotive, bus/rail, aerospace, marine) is another significant market which holds the potential for growth, in terms of demand, for smart glass.
Technological development is expected to lead the growth of smart glass in various commercial applications. Smart glass technologies covered in this report are, thermochromic, suspended particle device (SPD), electrochromic (EC), liquid crystal (LC)/ polymer dispersed liquid crystal (PDLC), photochromic and so on. In addition to this, the latest, emerging smart glass technology micro blinds are analyzed.
It is expected that in the coming years, the healthcare sector will adopt smart glass products in order to achieve healthy and natural ambiences in a cost efficient manner. The need of energy efficient products and the presence of key industry players will continue to be the driving factors in making the Americas and Europe the major market places for smart glass. APAC and RoW are also expected to show rapid growth in coming years due to the presence of developing economies such as China and India.