SORG Group has been in the glassmaking industry forward for over 150 years and since 1949 has settled in Lohr am Main. This long history has allowed the company to create a strong bond with its surrounding communities.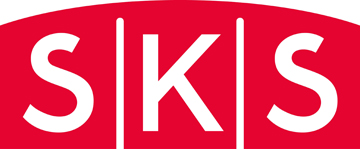 Like many other boys within Rechtenbach, Germany, Werner Frankenberger aspired to work for SKS. It didn't take long for him to join the company in 1981. Now, 41 years later, Frankenberger is retiring from the business.
Frakenberger's history with the company truly begins at the foundation, as he started as a bricklayer. Eight years later, he moved to the service department, where he enhanced his knowledge and skills with the help of Adolf Knauer. The technical manager became a mentor for Frankenberger. When Knauer died in 1996, his pupil stepped into assume the manager role.
As a technical manager, Frankenberger is responsible for the technical execution of projects and services. "A large part of my work consists of problem-solving and consulting customers," he explained. "It involves, for instance, assessing the condition of a furnace and figuring out what kind of repair makes sense to maintain or extend the life of the equipment."
Asked what he would do after retiring Werner Frankenberger's plans are to cycle more. "I'll miss my colleagues and customers, but I look forward to investing more time in riding a bike," he said.