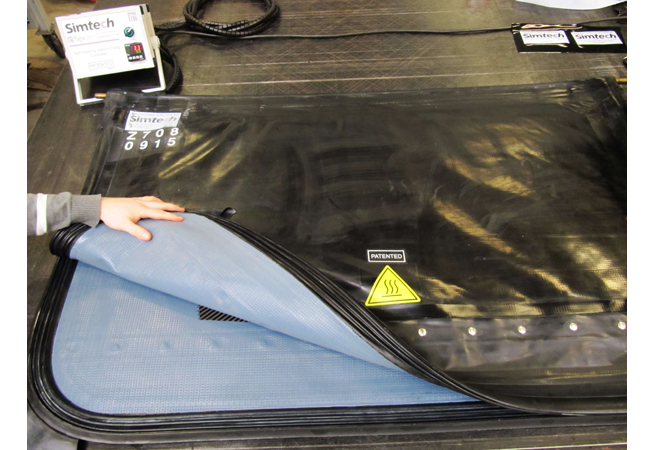 Did you know that you can process laminated glass WITHOUT an oven or furnace?
Thanks to Simtech's patented self-heating vacuum bag, it is finally possible. Manufactured with high temperature rubber, Simtech's self-heating vacuum bags are designed and manufactured for heating and de-airing (de-gazing) during the laminating process of flat, curved, and irregular shaped automotive, architectural, safety glass
It consists of a :
vacuum bag in high temperature fabric,
self-heating complex (up to 200°C)
All is protected by high-performance insulation. This reusable vacuum bag is perfectly suited for the production of samples, prototypes and small series. Its temperature controller allows to adjust cycles to your lenses and to record them. Its ease of use, its handiness, its low energy cost make it an asset for production and ensures an optimal reactivity.
Simtech's reusable vacuum bags are all custom made at the company site in Belgium.