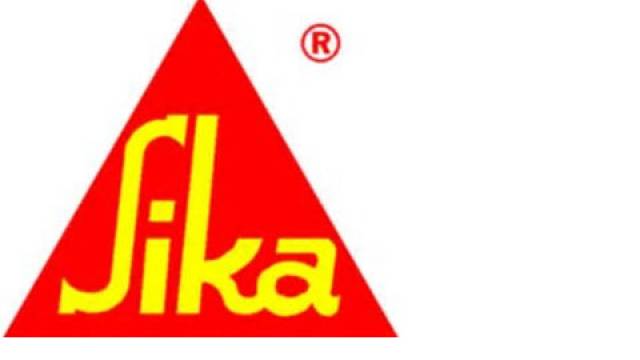 Sika is using FIT 17 to launch its range of specialist adhesives for bonded window designs, aimed at the independent fabricator, installer, and the volume window manufacturer.
Relatively new to the UK, bonded windows replace traditional methods of fixing insulated glazed units into sashes with an ultra-strong, quick-to apply adhesive. For domestic windows the main advantages include: speed of application and a dramatic reduction in post-installation problems linked with traditional fixing methods. Since the glazing is bonded into the sash, the finished window has a significantly increased structural strength and is also completely secure as the glazed unit cannot be levered out of the frame.
For independent fabrication and installation companies the Sikasil AS66 adhesive is supplied in a battery-operated gun that can be used both in production and on site. The one component adhesive cures as rapidly as a 2 component system, regardless of climatic conditions and can be used with all popular frame materials including PVC, aluminium and wood.
While the gun-operated adhesive provides an excellent option for SME companies, the wider benefits of window bonding will be realised by manufactures producing large volumes of windows or glass facades where the glass, bonded into the frame, will function as a structural element.
In this scale of operation, significant improvements in production efficiency will result from the ability to fully automate the manufacturing process. The Sikasil WT 480 adhesive being launched at FIT is designed for this scenario and promises: cost reduction alongside improved, consistent quality and increased technical performance including increased wind loading, improved air-tightness and thermal efficiency.
Allowing the glass to function as a structural element opens the door for design flexibility and greatly improved aesthetics resulting from much slimmer profiles. As the sash no longer needs to bear the structural load, there is no need for metal reinforcements in PVCu – the profile can be significantly reduced, allowing maximum daylight from the window aperture while thermal performance is improved by the elimination of thermal bridging in the frame.
David Fraser, Sales Manager at Sika Industry in the UK observed: "Our adhesives are widely used in Europe and have an impressive track record in markets where window bonding is a commonly used technology. We are now seeing increased interest from UK specifiers and believe that the technology is about to take off in this country. Our technical experts are ready to provide advice and guidance for window manufactures, large or small, who are considering taking the plunge and investing in a genuine step forward in window design."
Sika will be exhibiting its adhesives and explaining the context of window bonding technology at Stand H15 of FIT 17, NEC Birmingham, 23-25th May.