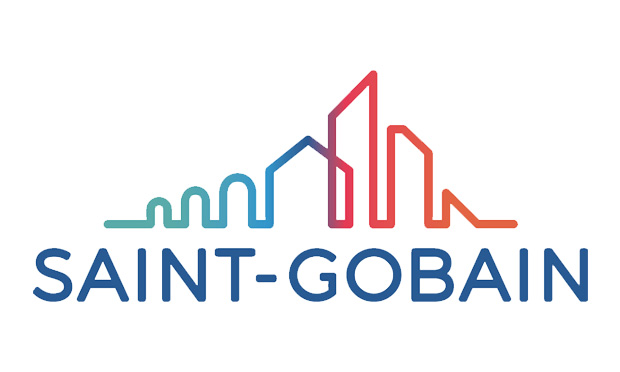 "As expected, our results for the second half show a significant improvement, benefiting from broadly supportive markets, a strong pricing dynamic and the settlement of industrial issues that had weighed on the Group's profitability in the first half," said Mr. de Chalendar, Chairman and Chief Executive Officer of Saint-Gobain. "For 2019, in the context of a market which, despite some uncertainties, should be favourable overall, we are targeting a further like-for-like increase in operating income.
"As part of the acceleration of our portfolio rotation program announced at the end of July and the reorganization presented in late November, the Group has launched a divestment program representing sales of more than 3.0 billion EUR by the end of 2019. The divestment process for the Distribution business in Germany is well under way. The new strategic review currently in progress will lead to an additional dynamic of divestments and acquisitions."
Mr. Bazin, Chief Operating Officer of Saint-Gobain, added, "The new organization is being swiftly put into place and the teams are fully committed to unlocking additional growth and profitability. It is leading us to assess our positioning country by country and to focus the Group's strengths by optimizing the allocation of its resources in its core industrial and distribution businesses, with solid competitive positions, strong synergies and a profitable growth outlook. We therefore have full confidence in our program to achieve 250 million EUR of additional savings by 2021."
The Group's 2018 sales total was 41,774 million EUR, up 2.4 percent on a reported basis and up 4.4 percent like-for-like. Organic growth was driven both by prices (up 3.0 percent), accelerating in the second half (up 3.5 percent), and by volumes (up 1.4 percent), progressing in all regions. All Business Sectors delivered significant price increases amid continued raw material and energy inflation.
The Group structure impact added 0.9 percent to overall growth thanks to a selective acquisition strategy, while the currency effect was a negative 2.9 percent over the year.
As expected, like-for-like operating income improved significantly in the second half, rising 7.2 percent, bringing growth over the full year to 4.5 percent. The Group's operating margin (operating income expressed as a percentage of sales) widened to 7.5 percent from 7.4 percent in 2017, with 7.9 percent in the second half (versus 7.7 percent in the second-half of 2017).
The acceleration of the Group's transformation continues, with the new organizational structure in place as of January 1, 2019. The Group has reviewed its asset impairment tests. In this context, given the current situation and the downward revisions to the outlook for certain businesses and countries, impairment amounts to 2.0 billion EUR and mainly concerns distribution in the UK, Pipe, Lapeyre and distribution in Germany.
Saint-Gobain recorded a capital gain of 781 million EUR on the Sika transaction in 2018 and became the company's largest shareholder, with 10.75 percent of the capital.
The Group continued to implement its strategic priorities in 2018:
1.67 billion EUR in capital expenditure, versus 1.54 billion EUR in 2017, with an acceleration in growth capex in emerging countries;
around 300 million EUR in cost savings versus 2017 as part of the 1.2 billion EUR
cost reduction program for 2017-2020, with a particular focus on Industry 4.0
and digitalization.
2019 outlook
The Group will continue its disciplined approach with regard to its free cash flow and its financial strength. In particular, it will maintain:
its focus on sales prices amid continued inflationary pressure on costs;
its cost savings program, with the aim of unlocking additional savings of around 300 million EUR (calculated on the 2018 cost base), as well as more than 50 million EUR in 2019 as part of the "Transform and Grow" program;
its capital expenditure program close to the 2018 level, with a focus on growth capex outside Western Europe and also on productivity and continued digital transformation;
its commitment to invest in R&D to support its differentiated, high value-added strategy;
its focus on high levels of free cash flow generation.
The Group is targeting a further like-for-like increase in operating income in 2019.