After more than 10 years of cooperation and successes in Argentina, Revimac and Santiago Stura, owner of the representative company Arturo Gorin & Cia, reinforced their partnership in Latin America extending their Sales Agreement to the territories of Chile, Bolivia, Paraguay and Uruguay, in addition to Argentina.
Santiago said, I have been engaged with the Glass Industry for more than 30 years and if I could choose some few words to describe the secret to endure into this universe, they should be flexibility, proactivity and technology.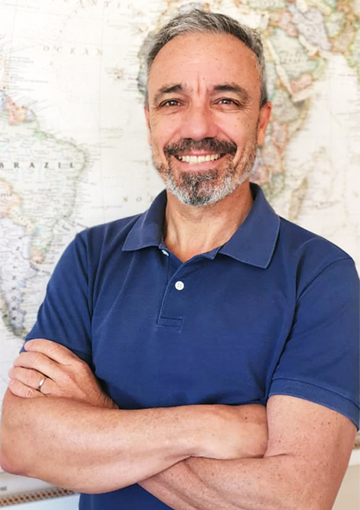 "Glass is a family. We are not so many. We know each other." Those sentences came from my grandfather, Arturo Gorin, who founded in Buenos Aires on 1956 a sales representation agency exclusively dedicated to our beloved Latin American world of glass. He put the milestone, my father Guillermo Stura draw the paths and rules about the proper behaviour of a professional agent. This was the first column for this industrial sales office to grow on time, the second, to select very carefully your suppliers portfolio of companies to represent. After 65 years of life, we can proudly affirm that we are selling the best to the best and that we cover almost all the branches of supplies for glass.
"Revimac and Bottero Group came into our portfolio more than 10 years ago, and we recognized immediately two features which explained clearly its previous success in Europe: flexibility and expertise. From outside you see a robust technology supplier, from inside Revimac is community of experts on a continuous dynamics which does not remain at its comfort zone as the world leader in IS machines re-manufacturing but a company which has spread its production lines to state-of-the-art High Speed Ware Transfers, Servo-Stackers and Glass Conditioning equipment, production tools which were discovered and implemented by our customers almost immediately.
"Year by year this know-how became a reference in the Glass Industry. Its success just a consequence of understanding the glass forming as a heat exchange process. So simple, so complex. In 2020 Arturo Gorin & Cia expanded its area of activity with Revimac and Bottero Group from Argentina to Chile, Bolivia, Paraguay and Uruguay. A new vote of confidence for new challenges.
"The liquidity of the nowadays markets made of the glass business opportunity an unpredictable event. When it arises, the glassmaker has to go for it faster than the others with reliable and accurate production tools, tools provided by a flexible and proactive production technology supplier with high service standards.
"The world of glass is divided between those who create the problems and those who solve them.  During these years of fruitful collaboration, Arturo Gorin & Cia has been a close witness about how Revimac and the whole Bottero Group were there, ready to hear your need, a strong shoulder where one can lean on with confidence to face the time to come."