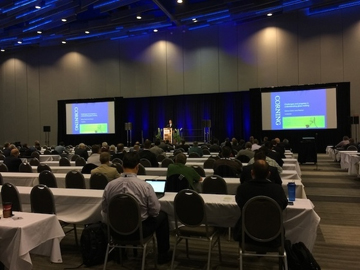 The 80th Conference on Glass Problems (GPC), organized by the Glass Manufacturing Industry Council (GMIC) and Alfred University, is the largest glass manufacturing conference in North America, attracting glass manufacturers and suppliers worldwide to exchange innovations and solutions.
The GPC is devoted to the technical issues facing professionals responsible for the successful operations of glass manufacturing companies and features two full days of invited and contributed talks.
Invited experts will present the latest technologies, problem solutions and innovations in glass melting, refractories, energy efficiency, process control, modelling, safety, emissions, raw materials & batching, forming, and more.
To review the full four-day program of speakers and events click here.
Register before October 4, 2019, for a 50 USD discount on the registration fee.