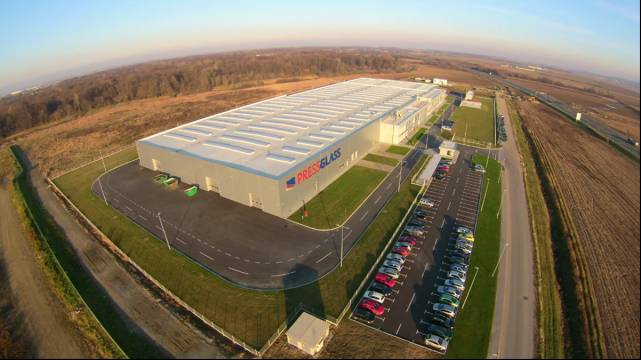 Press Glass is building a new facility in Varaždin (Croatia) and has been following the progress of its construction, which is presented in a short video.
The investment was started in 2014 and will be completed next year.
"At the facility in Varaždin we produce inter alia glazed units and single glass. We expect our presence in Croatia will support the development of the enterprises operating in the region that are involved in the production of window joinery and glass façades and various other structures used in construction," said the manufacturer.
The panes manufactured by Press Glass are exported to a majority of European countries as well as they find their way to Asian and North American markets.
Press Glass has been operating for over twenty years. The company now has three facilities in Poland and one in Croatia.
To see the Construction of the Press Glass facility in Varaždin (video) visit: https://youtu.be/xfm5JPmy33Y