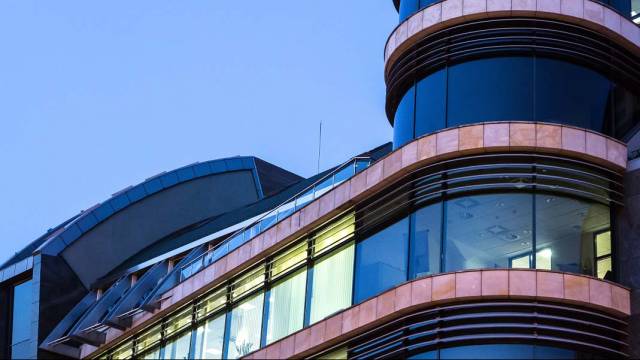 PRESS GLASS has extended the range of its products to offer tempered bent glass. This is another product in the range of special glass which completes glass tempering production capacity.
Bent glass is popular in building constructions for facade glazing, as it makes buildings looking light and allows for forming sophisticated shapes. Moreover it is a decorative element of interior design (as furniture elements, glass barriers and handrails, and glazing of shower cabins).
The third dimension of bent glass is obtained during tempering. It makes bent glass highly resistant. Bent glass from PRESS GLASS can be covered with screen print or digital print, which additionally improves the appearance of products.
Tempered bent glass is always produced based on individual orders requiring a review of technical production capacities. Glass without Float coating, with thermal insulation and sun control as well as tinted glass can all be subject to bending. PRESS GLASS also offers further lamination of bent glass. Thermal insulation and sun control coating applied to the glass as well as screen print and digital print are always placed on the concave side of bent glass.