Most birds collide with glass when they confuse what's visible in its reflection for the real thing, such as trees or an open sky.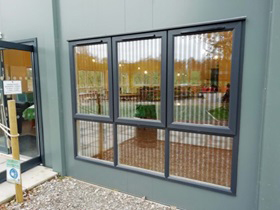 Pilkington AviSafe™ features a UV enhanced pattern that's more visible to birds than it is to humans, which helps to prevent these collisions and ensures maximum transparency, while maintaining the aesthetical appeal of glass in architecture.
The glass will support building design professionals as legislators begin to enforce the use of bird-friendly materials in construction. In the US for example, New York and San Francisco have adopted mandatory codes for commercial development that encourage the specification of glass that's visible to birds.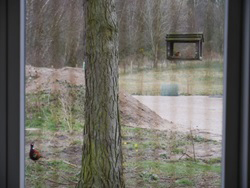 Leo Pyrah, product manager at Pilkington UK, said, "This glass reflects at the wavelength where birds can see UV light at its sharpest.
"That means birds see a really bright pattern disrupting the reflection, so they know something is there and don't fly towards it. The pattern is aesthetically appealing to the human eye on the exterior surface, and barely visible from the inside, allowing uninterrupted views and high light transmittance.
"Pilkington AviSafe™ ultimately helps architects to create projects that have a minimal risk to local wildlife, without having to compromise on the amount of glass used as part of the building envelope."
Pilkington AviSafe™ would be used on the exterior surface of an insulating glass unit (IGU), and can be combined with other NSG products for additional benefits, such as thermal insulation, solar control, safety and noise control.
The glass has been successfully trialled at Mere Sands Wood, a nature reserve near the company's research and development hub in Lancashire, UK. It's used in the new visitor centre and café to help diminish the risk of the park's 170 different species of birds from colliding with its windows.
The site, operated by the Lancashire Wildlife Trust, is a former sand quarry used to harvest minerals for glass manufacturing.
Alice Singleton, marketing officer at Lancashire Wildlife Trust, said, "We wanted our visitor centre and café to take advantage of the lovely views of our nature reserve, where people could watch for wildlife comfortably. Pilkington AviSafe™ has allowed us to provide this without putting our many different species of bird at risk."