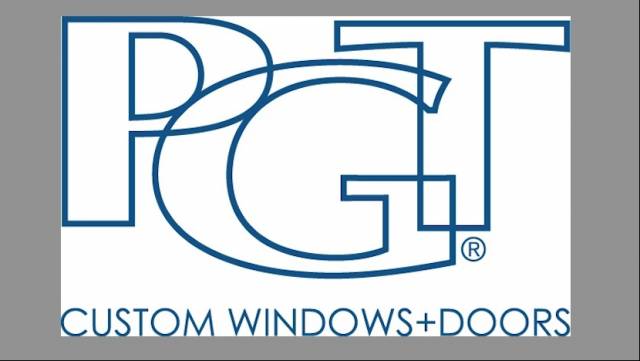 PGT Innovations, Inc. (NYSE: PGTI), a leading U.S. manufacturer and supplier of impact-resistant windows and doors, has announced financial results for its fourth quarter and fiscal year ended December 31, 2016.
"PGT Innovations had an exciting year of growth and change in 2016. Our team delivered record sales of $459 million for the year, with 18 percent growth," commented PGT Innovations' Chairman of the Board and Chief Executive Officer, Rod Hershberger. "We continued to take share and outgrow Florida single-family housing starts, which grew a healthy 15 percent for the year. In part, this share gain and revenue growth was made possible by the WinDoor acquisition, which is aligned with our long-term growth strategy. While we did see softness in the high-end market in 2016, we believe this acquisition has us well positioned as the high-end market returns."
"The underlying drivers of Florida's population expansion, rational pricing, and consumer confidence is leading to a steady market recovery for both new construction and repair and remodeling activities," Hershberger continued. "During 2016, Florida's population grew faster than at any time in the last six years, which continued to drive Florida's economic growth with the single largest factor being the continued recovery in housing."
Hershberger added, "Slower home-price appreciation is aiding affordability, as home builder confidence continues to soar, leading builders to respond to increasing demand for newly constructed homes. We expect this to have increasingly broader ripple effects on the supply chain for all new-home construction materials, including windows and doors."
Hershberger concluded, "The stock markets continue to set records, and every measure of consumer sentiment indicates consumer confidence is at near record highs. We are looking forward to the spring 2017 home buying season."
Fourth Quarter 2016 Financial Highlights versus the Fourth Quarter 2015
•Net sales of $109.5 million, an increase of $16.5 million, or 18 percent (7 percent organic);
•Gross margin of 28.8 percent, compared to 27.7 percent;
•Gross margin, as adjusted, of 29.5 percent, compared to 30.3 percent;
•Net income of $4.1 million, compared to $3.8 million;
•Net income, as adjusted, of $5.0 million, compared to $5.8 million;
•Net income per diluted share of $0.08, compared to $0.07;
•Adjusted net income per diluted share of $0.10, compared to $0.12;
•Adjusted EBITDA of $16.3 million, compared to $14.4 million.
"Sales of $110 million set a fourth-quarter record for our Company, led by our legacy brand, PGT Custom Windows and Doors," commented Jeff Jackson, PGT Innovations' President. "We were able to leverage our competencies to capture growth in the mass custom market. We expanded our vinyl capacity to capitalize on this market dynamic, and were able to realize strong growth in our impact vinyl products, which grew by 44 percent compared to last year's fourth quarter."
Jackson continued, "Our second new Thermal Plastic Spacer (TPS) system, which is an innovative and cutting-edge technology that we believe will enable us to produce better quality insulated glass units, was fully operational as of October 2016. Our first TPS system came online in September 2016."
"As we move further into 2017, our three brands are continuing to operate more effectively as one company, providing best-in-class solutions to our customers," Jackson commented, "In January, at the International Builders Show in Orlando, we unveiled a comprehensive three brand go-to-market strategy with newly-enhanced brand positions. We showcased new products, which we plan to launch later this year, such as WinDoor's lift-and-slide door, and bi-fold door. We also gave a glimpse into our research and development pipeline, which includes state-of-the-art hardware solutions and several other innovative product designs."
"We believe these investments in our brands, combined with operational investments, provide a foundation to support expected growth that will generate long-term value for the shareholders of PGT Innovations," stated Jackson.
Fiscal Year 2017 Outlook
"On February 13, 2017, we announced the repricing of our $264 million term loan facility, which reduced our annual interest rate by one full percentage-point," said Brad West, PGT Innovations' Chief Financial Officer. "This repricing will benefit us in several ways during 2017, including lowering interest expense, adding to free cash flow, and adding to our bottom line and per share earnings."
Mr. West continued, "For 2017, we expect full-year sales to range between $490 and $500 million, representing an increase of between 7 and 9 percent. We expect sales in this range will generate consolidated EBITDA of between $83 and $87 million."