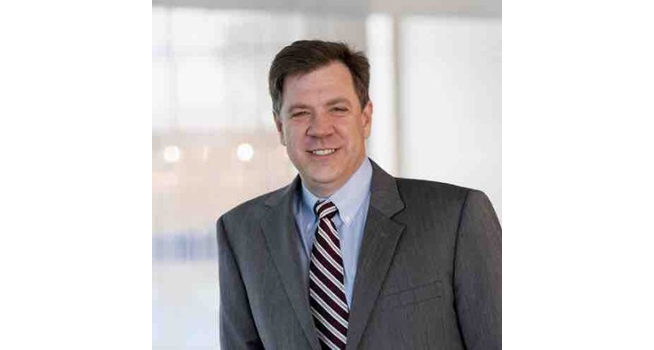 O-I announced that John Haudrich has been appointed Senior Vice President and Chief Financial Officer, as Jan Bertsch has elected to step down and retire after serving as CFO since November 2015.
In addition to assuming responsibilities for the Company's finance and information technology functions, Haudrich will continue to lead O-I's strategy and integration organization. He reports to Andres Lopez, CEO. Haudrich and Bertsch will work together through mid-2019 to fully transition responsibilities.
Most recently, John Haudrich served as Senior Vice President and Chief Strategy and Integration Officer at O-I where he led the development and execution of O-I's strategy in partnership with the Global Leadership Team. Prior to that role, he held various financial positions at the Company including Vice President and Acting CFO; Vice President, Finance and Corporate Controller; and Vice President, Investor Relations.
"It is an exciting time at O-I as we continue our transformational journey. John has been at the centre of this effort – defining and executing our strategy that focuses on growth by leveraging a renewed interest in sustainable glass packaging, establishing O-I as the most cost-effective glass supplier, expanding our business in selective and attractive segments, and developing new breakthrough innovations," said Andres Lopez. "Jan and John have worked closely together over the past three years alongside the Global Leadership Team to help enable O-I's transformation. By leveraging his strategic and financial skills, his business acumen, and his in-depth understanding of the Company's business, John is the ideal leader of O-I's integrated finance, IT and strategy organization going forward."
Lopez added, "I want to thank Jan for her remarkable contribution to O-I's transformation which began around the time she joined the Company in 2015. During Jan's tenure as CFO, O-I's financial performance has improved significantly, reflecting her leadership as well as the contributions of the many very capable leaders across the Company. Jan has been a wonderful member to work with in the Global Leadership Team. On the behalf of all at O-I, I wish Jan well in her retirement."
For more information, contact Chris Manuel, Vice President, Investor Relations, E-mail: chris.manuel@o-i.com.
To know more about O-I: www.o-i.com