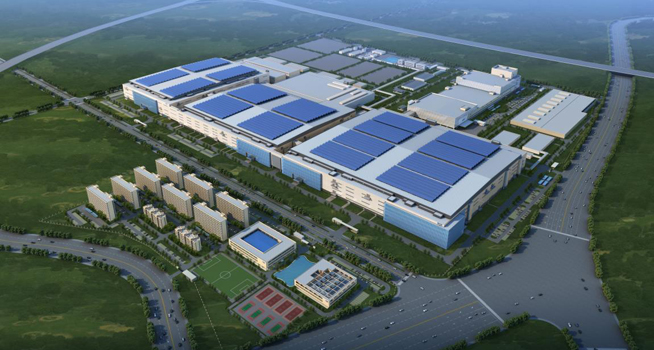 BOE should be no stranger to everyone, but different people may know BOE for different reasons. Some may know it from BOE's stock price surge in 2017; "Huawei fans" know it because the screens on Huawei's phones were supplied by BOE; And those concerned about technology must know BOE because, after all, BOE is the world's leading enterprise in display industry.
BOE Technology Group Co., Ltd., founded in April 1993, is the world's leading provider of semiconductor display technology, products and services. Its products are widely used in smart phones, tablets PC, notebook computer, display devices, televisions, automotive display, digital information display and other display fields.
The BOE project is located in Linhangang Avenue, Dongxihu District, Wuhan City, China, the tall factory buildings stretching for nearly 1 kilometre are very impressive, it is one of the largest industrial projects under construction in Hubei province, with a total investment of 46 billion CNY and a total construction area of 1.42 million square metres.
NorthGlass Luoyang Glass Company undertook the glass supply project of BOE Wuhan, the third cooperation between NorthGlass and BOE, from BOE Hefei and BOE Chongqing to BOE Wuhan. NorthGlass provides curtain wall glass for multiple production bases of BOE, witnessing the continuous development and growth of BOE.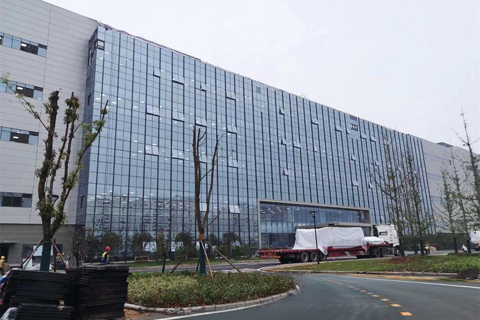 After receiving orders from the customer in January 2019, Luoyang Glass Company went all out to process and deliver products in batches according to the order, to ensure the tight and orderly progression of work. In 90 days only, the company supplied 30,000 square metres of ultra-white Low-E tempered glass, which combines the newest gapless convection tempering technology and "super clear & spotless" tempering process of North Glass. Luoyang Glass Company delivered a high quality product in such a short period of time and received consistent high praise from both the customer and the curtain wall company.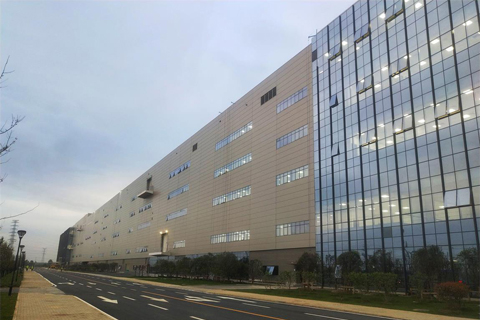 NorthGlass' glass will be present in more high-end buildings and we will see the shadow of NorthGlass in more high-end enterprises. Because the goal is the same – to make the world fall in love with Created in China.