For over 20 years, Mir Stekla has retained its position of being Russia's largest showcase and networking platform for the glass industry. It greatly influences the revival of Russia's best glass making traditions, and promotion of new technology and advanced equipment in the country's market.

Mir Stekla 2021 was particularly relevant as a tool to help rebuilding the glass industry after the pandemic. Despite the difficult conditions, the exhibition welcomed over 5,000 visitors to the Expocentre Fairgrounds in Moscow, Russia. Additionally, this year the presentations were held in a hybrid format with online broadcasts to enable a wider reach to foreign and Russian regional audiences.

Anna Sadovnichaya, Deputy Director General at Expocentre AO, said, "I am happy to see that, thanks to the measures taken by Expocentre to ensure safety in the time of pandemic, we are able to hold this exhibition in a fully-fledged offline format with the support of the Russian Ministry of Industry and Trade, the Glass Union, the Russian Union of Designers, and under the auspices of the Russian Chamber of Commerce and Industry."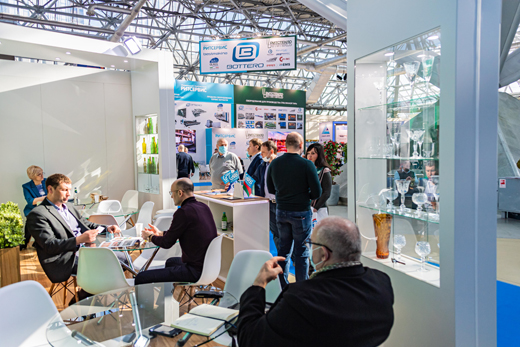 Among the shows highlights was newcomer Belarusian Glass Company, which includes four glassworks: Gomelglass (heat polished large format flat glass), Grodno Glassworks (wide-necked clear glass containers and narrow-necked containers), Neman Glassworks (mineral wool and crystal) and Belmedsteklo (medical glassware).

The event programme opened with the RBC Session on Investments and Innovations in the Glass Industry. Organised by RosBusinessConsulting AO and Expocentre AO, the presentation featured Deputy Director of Metallurgy and Materials Department from the Russian Ministry of Industry and Trade, Roman Kuprin; Bertrand Cazes, Secretary General at Glass for Europe; Sergey Sekin, Executive Director at the Glass Union; Aleksey Glukhov, CEO of Glavsorbent; and Oleg Ostrikov, CEO at Bazis. The speakers presented the challenges facing the industry today, what decisions need to be taken by the authorities and business and what strategic initiatives will be a development driver in the coming years. According to the experts, the industry's most urgent objectives are to develop products with improved consumer properties, to solve the existing problems of raw material supply and to reduce the burden on the environment.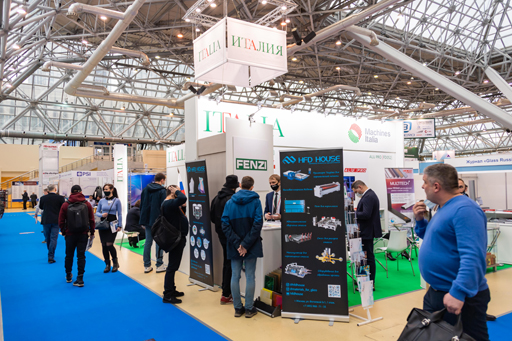 Mir Stekla 2021 also included a number of presentations and workshops held by exhibiting companies. Visitors and exhibitors alike received new and useful information, held productive talks, secured profitable contracts and discovered new partners.

Petr Sychev, Chairman of the Glass Union Presidium, said, "The show is traditionally attended by a wide range of professionals looking for high-quality glass products, high-performance equipment for glass production and processing, and innovative technological solutions. I am positive that Mir Stekla 2021 will help restore, strengthen and expand business contacts, and establish supply and sales channels."

Feedback from exhibitors and visitors to Mir Stekla 2021 confirm the event's success, and the organizers look forward to seeing new and returning visitors to the 23rd edition of Mir Stekla at Expocentre Fairgrounds on June 6–9, 2022.