During Glasstec, LiSEC and Dochy – a typical small-sized company – were able to find the right match with a cutting table from the LiSEC base series, in its production of single glass and laminated glasses for all types of applications.
With 32 employees and an annual turnover of about EUR 5 million, Dochy is the perfect example of a small-sized company. Founded in 1911 and located in West Flanders, Belgium, the company was taken over by General Manager Vincent Blockeel in 2007 as no successor to the management could be found. Dochy processes single glass and laminated glasses for all types of applications, as well as mirrors.
Blockeel is straightforward and very clear in his thinking: "I know we are not a big company, but we too have to deliver our products in the requested quality. In the past, I had no chance to invest in high-end equipment, which has become an absolute prerequisite to be successful and competitive. My visit to Glasstec changed this."
Base products on show at glasstec
At Glasstec, LiSEC introduced its base series of products: solutions for glass processors that are located in so-called emerging markets or for start-up companies and newcomers to the industry. The base series of products offers LiSEC quality at an affordable price. And that is what counted for Blockeel. "With the previous cutting table we had problems all the time. It was only five years old, but when we dismantled it to make room for the base LAMICUT, there were dozens of screws lying underneath – this was not the quality I expected."
Using the LAMICUT
Marcin Okwiek originates from Poland and operates the base LAMICUT at Dochy. Asked about his experiences with the LiSEC entry cutting table he can only find positive words: "I was a bit skeptical at the beginning, I admit, because I had never worked with a LiSEC machine before. After working a few shifts with the base LAMICUT, I started to understand LiSEC's philosophy. The design is far more industrial and fits the glass processing environment, it is very robust. Moreover, it is easier to make manual changes if necessary, which was impossible in the past." Another aspect Marcin favours a lot is the safety of the cutting table. "The base LAMICUT is equipped with a well thought of safety system – now there is no risk any more of hurting myself." Marcin also highlights the fact that cutting wheels do not break anymore. "In the past, cutting wheels broke regularly, which meant loss of time replacing them and also extra costs."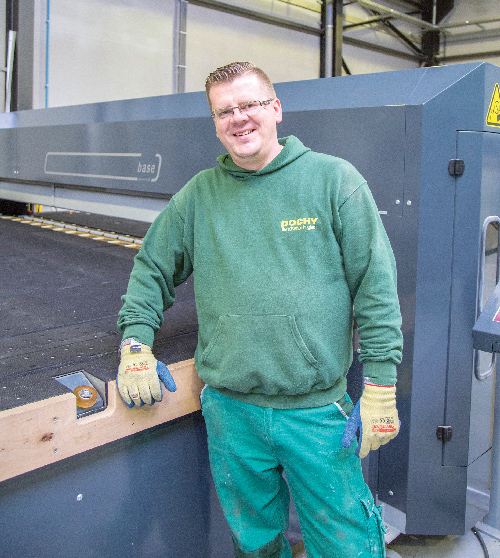 Deciding to BUY from LiSEC
Blockeel on his decision to buy a base LAMICUT: "In the past I would never have thought of buying from LiSEC – I thought it was out of range for me. Now they have the base series of products and address companies like mine. I think this is a clever move, now I can also afford LiSEC technology. And what's more: I now work together directly with the machine builder, no dealer in between, that is a different business relationship."
Blockeel plans to expand his company. "I intend to grow geographically and also to expand the product range." Currently Dochy has its own profile system produced in China and intends to introduce this into the market soon. The General Manager is willing to invest in something new and build it up. "I would love to do that with LiSEC, since I appreciate their profound knowledge of the market and their skills to develop customer oriented solutions. I consider LiSEC a business partner one can trust."
To be continued …
LiSEC: best in glass processing
LiSEC, based in Hausmen-ing/Amstetten, is a globally active group, which has been offering innovative individual and overall solutions in the field of processing and refining of flat glass for more than 50 years. LiSEC's service portfolio comprises machines, automation solutions and services. In 2017, the group with its approximately 1,300 employees and more than 25 locations generated an aggregate turnover of about EUR 230 million at an export rate of more than 95 per cent. LiSEC develops and produces glass cutting and sorting systems, individual components and entire production lines for the production of insulating and laminated glass as well as machines for the processing of glass edges and tempering systems. With reliable technology and intelligent automation solutions, LiSEC sets standards in terms of quality and technology and makes a substantial contribution to the success of its customers.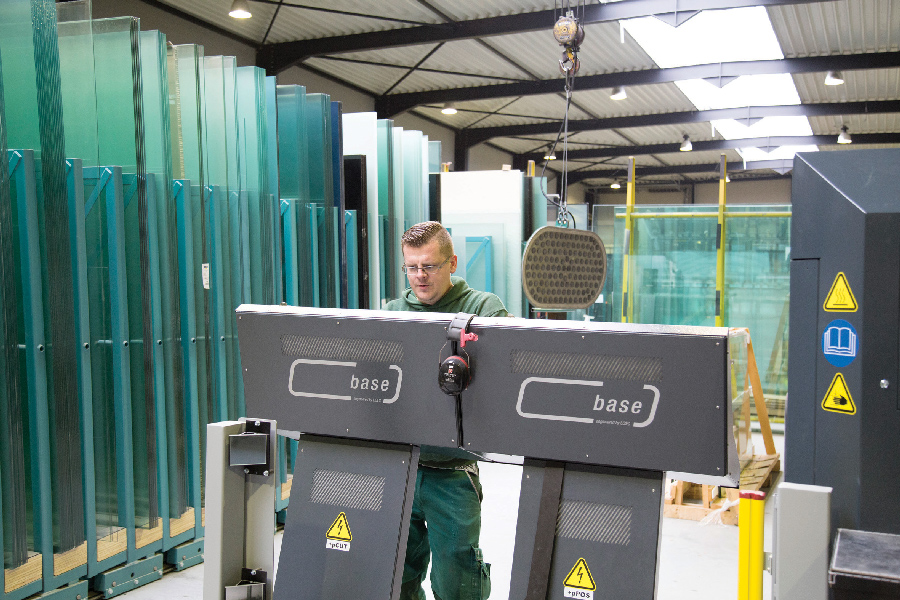 LiSEC Group
www.lisec.com