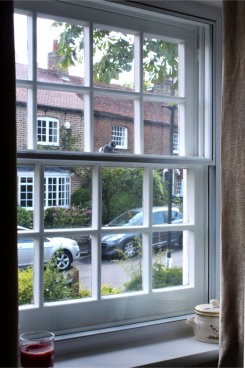 Incarnation Window Systems will be bringing Secondary glazing to the NEC's Homebuilding and Renovating Show.  Between 28- 31 March, hundreds of respected home improvement brands will descend on the Birmingham NEC to show their wares to thousands of budding self-builders and home renovators.
Incarnation has experienced a strong and growing demand for its products in the past year, particularly its vertical-sliding tilt model, which has contributed to a 25% increase in staff.
Until recently, secondary glazing was considered among UK fenestration associated only with listed properties Incarnation director Paul Bygrave commented. It's obviously ideal for older properties with original single-glazed windows that can't be replaced in these situations it's usually the only effective solution. Incarnation has shown, however, that secondary glazing's appeal is much broader than that, it also offers a wealth of other benefits.
High-performance secondary glazing can cut heating bills, improving a window's thermal efficiency with quality glass and draught-excluding technology and they can significantly improve acoustic insulation, with the most dramatic reductions achieved when 6.8mm glass is combined with a 100mm gap between the windows during installation.
In an era where homeowners are increasingly conscious of both their energy usage and environmental impact more generally, these are major selling points.
Incarnation began as an offshoot of sash window experts Roseview, but now a successful business in its own right, Buckinghamshire-based Incarnation offers two complete aluminium secondary glazing suites – the Classic Collection and the Optimum Collection.