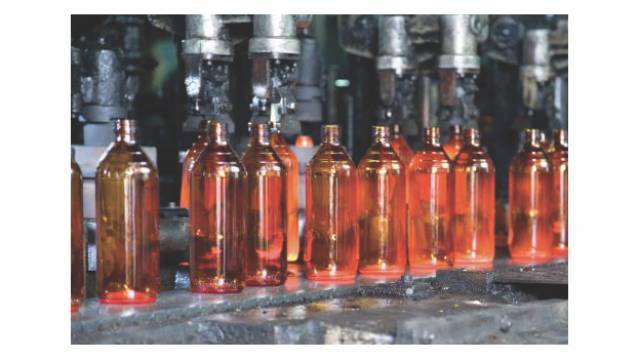 Hindusthan National Glass & Industries, one of the largest container glass producers in India, will report to the Board of Industrial and Financial Reconstruction (BIFR) as a "potential sick company".
In a notification to the bourses, the company said its accumulated losses over the last four years amounted to ₹647 crore (approximate) resulting in erosion of more than 50 per cent of its peak net worth of ₹840 crore (approx).
"The company would be defined as a potential sick company under the Act," it said in a notification. Over supply in the ₹50,000-crore container glass market and consequent decrease in capacity utilisation, along with sluggish growth in demand have been cited as reasons for performance being adversely affected.
Anticipating a major increase in demand, glass makers including HNG, expanded rapidly in 2010.
During 2012-13, HNG increased container glass making capacity by 1,300 tonne a day — through both greenfield and brownfield expansion programmes to take its total installed capacity to 4,395 tonne a day.
The company also has a joint venture, HNG Float Glass Ltd, for float glass-making.
Companies such as Canpack, Piramal Glass, HSIL have also increased their capacities during the period.
According to the HNG's annual report, the combined effect of higher capacity and the slowdown in demand led to a lower capacity utilisation affecting margins. To add to the woes, higher depreciation and interest provisioning had hit the bottomline.
From ₹172 crore in FY13, losses shot up to ₹218 crore in FY14 and ₹237 crore in FY15. The silver lining is: losses came down to ₹193 crore in FY16.
During the first quarter of the current fiscal, losses were down to nearly half over the corresponding quarter last year, and there is "slight improvement" in market condition according to Mukul Somany, Vice-Chairman and MD, HNG.
In June 2016, the company sold its wholly-owned European subsidiary HNG Global GmbH to an undisclosed buyer. The subsidiary contributes to 12 per cent of HNG's net sales.