For over 74 years, global glass makers have trusted HFT to deliver operationally critical engineering, construction, and glass expertise on projects throughout the world. Whether the project is a turnkey design build factory using the latest technology, a scheduled cold repair or an upgrade to modernize equipment, HFT have forged a name in dependability and quality.
HFT continues to grow and expand their team and ability to service client needs, as well as offering expanded capabilities to provide clients with critical services that include back-up power, micro-grid, heat recovery, renewables, and other power solutions.
As the service offerings continue to grow, HFT's President, Mark Piedmonte, felt it appropriate to update the brand identity and logo: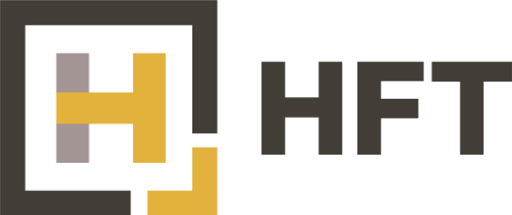 The new logo and colours reflect the traits and qualities that HFT's brand and staff continue to represent: Dependability, Quality, Trust, Transparency, and Innovation.
The revamped look can be seen on the website www.hft.com and will be reflected in other HFT business collateral over the coming weeks.
While HFT remains the hard-working and dedicated service provider that glass manufacturers have known and trusted for many years, they will also continue to increase and improve their ability to support clients through greater innovation and creative solutions.
HFT would like to take this opportunity to thank all its clients and partners for their ongoing support, and they look forward to continuing to deliver excellent service, quality, and value to glass makers around the globe.