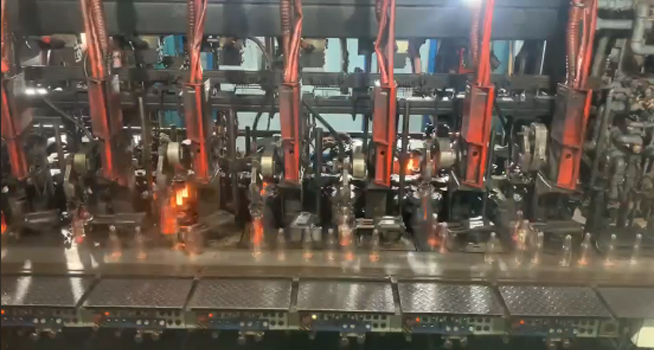 Heye International is proud that its experts – in cooperation with a great customer's team on site – successfully installed and commissioned an IS-machine via remote access.
The 8 Sect. 5inch DG IS-machine (overhauled), shown in the video, runs NNPB operation and produces lightweight juice bottles.
This project was accomplished remotely with Heye experts' knowledge in Germany and powerful performance of the L. Lighting Glass team in Thailand. Our thanks also go to our local partner in Bangkok who tremendously supported the team on-site.