As a progressive company, Heye-International is always looking ahead and not backwards. However, special events give an opportunity to look back on mutual successes with joy, pride and gratitude. The retirement of Heye International Managing Director, on May 31, 2021 is such a special event. After more than 40 years in the glass industry and 13 years of management activity at Heye-International, an era has come to an end and a new era has begun.
The long-standing managing director was given a small, but well-deserved retirement event due to the Covid-19 Pandemic. Henrik Bonné, COO Ardagh Glass Europe, stated, "I would like to thank Dirk Pörtner for his outstanding work and success, not only at Heye-International, but also in the Ardagh Group. In particular, his knowledge and experience in the glass industry and his charismatic personality will be remembered by employees, colleagues and customers. He made a significant contribution to the positive development and growth of Heye-International. All in the Ardagh Glass family wish him all the best in this new phase of his life, and that he continues to enjoy good health and activities according to his desire. I am sure that our paths will cross in the future and I look forward to it."
"I look back with great gratitude and a certain pride on what we, as the Heye team, have created in recent years," said Dirk Pörtner. "Together we faced many challenges and celebrated many successes. I am proud of all that we accomplished together, and I am especially proud of all of my colleagues at Heye-International."
Achim Prange (CTO) and Jens Langer (CCO) will take over the tasks of Dirk Pörtner in addition to their previous fields of activity.
Jens Langer has been with the company for six years and is now responsible for sales, product management, marketing, service, IT, human resources and finance.
Achim Prange has been working in various management positions at Heye for over 20 years and will be responsible for the areas of development, production, logistics, purchasing, quality, application engineering and project management in the future.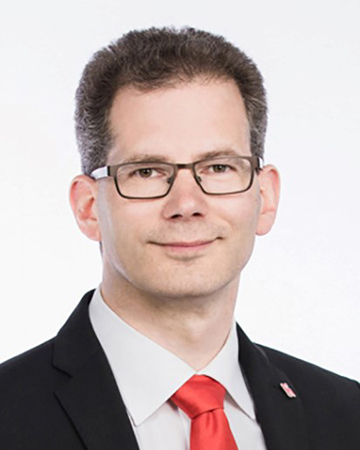 "The continuation of the good relationships with our customers and suppliers remain the primary focus of our business. Heye-International will continue to play an important role in the development of new technologies for the glass container industry and in the expansion of the global range of our services," said Achim Prange and Jens Langer.