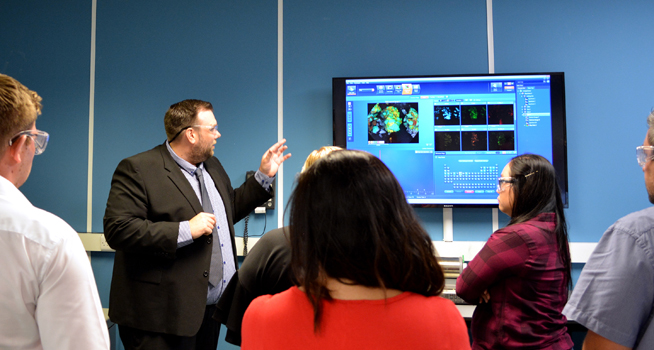 These free-to-attend, one-day workshops, first launched in 2018 have been growing in popularity ever since. The programme includes topics crucial when considering the specification, verification and troubleshooting of glass primary packaging for pharmaceutical applications.
Open to delegates throughout the pharmaceutical supply chain, the workshops attract professionals across manufacturing, quality assurance, regulatory compliance, packaging specification and new product development roles.
Visit the PharmaGlass event website for full details, agenda and to book places for the workshop.
Phil Marsh, Business Development Manager at Glass Technology Services, said, "As leading experts in glass fracture analysis, pharmacopoeial verification and delamination, we're honoured that Dr Desmond Hunt has recognised the PharmaGlass workshop as an opportunity to speak with representatives from across the supply chain about developments to the USP glass chapters.
"We've seen a surge in requirements from across the pharmaceutical supply chain for independent technical support, consultancy and product verification and launched these workshops to provide independent information, guidance and support to our growing global client base and answer many of the most frequent enquiries we receive."
The agenda provides attendees with an introduction to glass, including manufacturing and processing of both tubular and moulded packaging formats. Glass durability, mechanical performance, due diligence, common defects and types of failure are all discussed by experts in their respective fields.
Key regulatory and due diligence topics include pharmacopoeial verification, performance testing, dimensional specifications and the importance of appropriate selection in terms of specifications, performance and hydrolytic resistance.
Discussions will include recent developments and emerging requirements across glass delamination, durability and elemental migration – including the ICH Q3D guideline with respect to glass packaging.
The day features a tour of the Glass Technology Services laboratory facilities, including demonstrations of key pharmaceutical services. The experts will discuss some of the cutting-edge research and developments underway for applications across life sciences applications, including 'dissolvable' glasses designed for selective release of ions, phosphate fibres for integration within the human body, 3D printing and additive manufacture, and anti-bacterial glasses – all under development for use across different biomedical and life sciences applications.
Glass Technology Services Ltd provides analysis, consultancy, testing and research and development support to all parts of the glass supply chain – from raw materials to the end consumer. The experts in glass pride themselves on their reputation, confidentiality and impartiality and are accredited to ISO 9001 and ISO/IEC 17025 standards.
For more information please visit www.glass-ts.com, email enquiries@glass-ts.com, telephone +44 (0) 114 290 1801 or subscribe to their newsletter.
Dr. Hunt will provide delegates with an update on the current status and developments of the United States Pharmacopoeia, with regard to key glass chapters (USP <660> and <1660>).