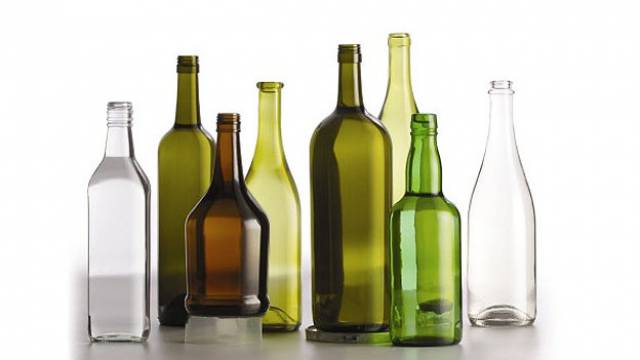 Market Research Future has recently released its global glass packaging market report, with analysis and forecast to 2021.
The aims of this report are:
– To provide detailed analysis of the market structure along with forecast for the next 5 years of various segments and sub-segments of the global Glass Packaging market
– To provide insights about factors affecting the market growth
– To analyze the global Glass Packaging Market based on various factors including price analysis, supply chain analysis, porters five force analysis etc.
– To provide historical and forecast revenue of the market segments and sub-segments with respect to four main geographies and their countries- North America, Europe, APAC, and Rest of the World (RoW)
– To provide country level analysis of the market with respect to the current market size and future prospective
– To provide country level analysis of the market for segment by application and region.
– To provide strategic profiling of the key players in the market, comprehensively analyzing their core competencies, and drawing a competitive landscape for the market
– To track and analyze competitive developments such as joint ventures, strategic alliances, mergers and acquisitions, new product developments, and research and developments in the global Glass Packaging market.
Market Scenario
Globally there is an increase in demand for alcoholic beverages and beer which has augmented the market for Glass Packaging. The non-reactive nature of glass makes it a suitable packaging material in pharmaceutical and alcoholic beverages industry. This is backed by the increased awareness for eco-friendly packaging and increase in investments by packaging companies which has led to the growth of the global Glass Packaging market. The global Glass Packaging market is expected reach US$ XX Million at the end of the forecasted period and is expected to grow at CAGR of X.X% from 2016 to 2021.
Key Players
The key players of Global Glass Packaging Market report include: Owens Illinois Inc., Saint-Gobain, Ardagh Group, Gerresheimer AG, and Vetropack Holding AG, Amcor Ltd, Nihon Yamamura Glass Co. Ltd, Tamron Co., Ltd., and Piramal Glass Limited, Hindustan National Glass & Industries Ltd, Stolzle-Oberglas GmbH, Vidrala SA, Wiegand Glas, O.Berk Company LLC, and Shandong Pharmaceutical Glass Co., Ltd.
Segments
Global Glass Packaging market is segmented on the basis of Application and Region. On the basis of application it is segmented as alcoholic beverages, food & beverages, pharmaceuticals and others. Additionally on the basis of region, it is segmented as North America, Europe, APAC and Rest of the World.
Regional Analysis of Global Packaging Machinery Market
APAC dominates the global Glass Packaging market with its fast growing market worldwide. It will expand at a CAGR XX% over the forecast period. The region is expected to grow in coming years due to increasing Glass Packaging consumption, particularly in China and India. The demand is dominated by the alcoholic beverages and pharmaceuticals industry. It is followed by North America which is expected to grow rapidly over $XX million by 2021. Europe and Rest of the World are also expected to grow at CAGR of XX% respectively from 2016 to 2021.
The report for Global Glass Packaging Market of Market Research Future comprises of extensive primary research along with the detailed analysis of qualitative as well as quantitative aspects by various industry experts, key opinion leaders to gain the deeper insight of the market and industry performance. The report gives the clear picture of current market scenario which includes historical and projected market size in terms of value and volume, technological advancement, macro economical and governing factors in the market. The report provides details information and strategies of the top key players in the industry. The report also gives a broad study of the different market segments and regions.
For more information contact https://www.marketresearchfuture.com/sample-request/global-glass-packaging-market-research-report-forecast-to-2021