Co-organised by Glasstech Asia and PERAFI (Indonesian Façade Association), Glasstech Asia x PERAFI is a new series of webinars that focuses on facades and its related building materials.
The upcoming Glasstech Asia x PERAFI webinar 2 has gathered subject-matter experts from different parts of the world – Australia, U.S.A, and Singapore. Participants will learn about how these experts adapt façade design based on the various climate conditions.
The second edition of the webinar takes place on 29 July, 2021 from 10:00AM – 12:00PM JKT (GMT+7) | 5:00AM – 7:00AM CET | 11:00AM – 1:00PM SGT.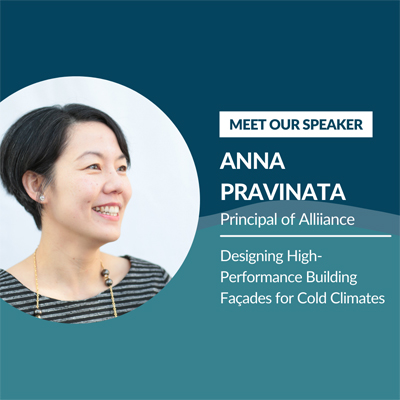 Designing High-Performance Building Façades for Cold Climates
Cold climates, such as in the Midwest region of the US, pose unique challenges for architects. Freezing temperatures in the winter, heavy precipitation in the spring, and hot, humid air in the summer can lead to issues on the building façades and the comfort of its occupants.
In this webinar, Anna Pravinata will discuss several design considerations for building façades, such as daylighting, views, solar heat gain, thermal performance, and indoor environmental quality, that yields a high-performance building façade in cold climates.
Performance Louvre
In the warm and chilly climate of Sydney, Australia, homes and buildings are designed to remain flexible in adapting to the various conditions – provide shade on a sunny day, cooling down during the summers and keeping warm during the winters.
In this webinar, Henry Sonten will discuss the standards of louvres, the flexibility of louvre and how to integrate them seamlessly into a building design.
Building Cities: creating identity and 'unifying' aesthetically through façade
What are the roles of master planner in shaping place identity and how do we use façade design as part of the toolkit to create cohesive and unifying characters? Master plan framework is often used as a tool to ensure the overall quality.
Here we explore the relationship between master plan as a whole and buildings as its parts, between the open space and series of building facades that frames it. Buildings and façade design can contribute into creating an environment that people want to visit and return to and creating memorable place.
To register click here.