The following companies received Best in Show Awards for their exhibit booths at GlassBuild America 2021.
Winners are chosen through voting by an independent and anonymous group of industry representatives. The awards were presented by the National Glass Association (NGA) board members and staff, accompanied by a high school marching band.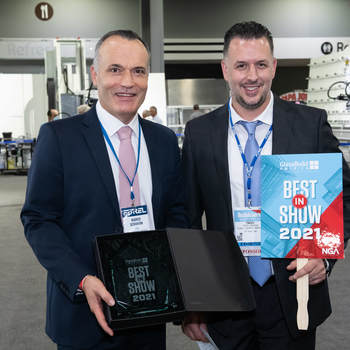 Machinery Booth
Forel S.p.A.
Forel is a world leader in glass machinery technology design and production for the processing of flat and insulating glass.
Small Booth
Dreamwalls Innovative Glass Products
Gardner Glass Products, Inc. is the supplier of the Dreamwalls family of decorative glass products.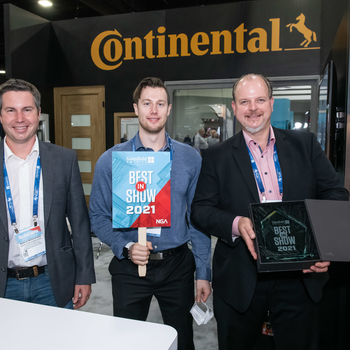 Large Booth
Continental
Continental is the global market leader for surface finishes. Within the skai® portfolio are laminates with outstanding characteristics and top designs for a wide range of applications.
Software Booth
Orgadata / LogiKal
Orgadata has been developing software solutions for window, door and curtain wall construction for more than 30 years.
Medium Booth
Q-railing North America
Q-railing is a trusted source for glass & metal railings, guardrails, handrails, balconies, and more.
New Exhibitor
Magid
Magid is a U.S.-based manufacturer and global distributor of head-to-toe Personal Protective Equipment (PPE).