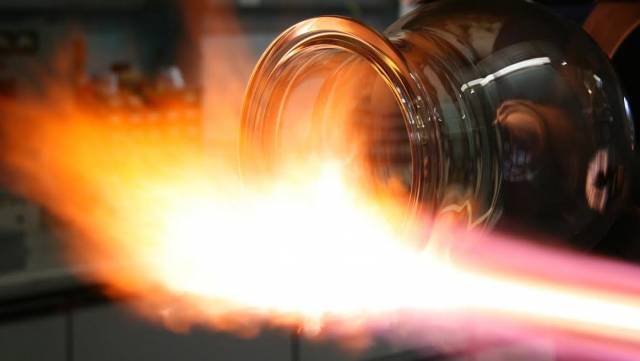 Glass Solutions produces high quality, precision glassware for scientific, architectural and engineering applications, and offers bespoke design and glass blowing capabilities to match individual customer needs.
Combining extensive in-house expertise with the UK's largest advanced glass blowing facility, the company is ideally placed to produce high quality, precision manufactured glassware to suit the specific requirements of designers, instrument makers and engineers.
With an extensive portfolio of tubes and rods, laboratory glassware, instrument components and microfluidic chips, the company has many years of experience in the manufacture of high quality glass products using a broad range of precision processes and techniques, ensuring complete satisfaction for its large customer base. Advanced facilities, coupled with a knowledgeable in-house design team, allows Glass Solutions to fulfil virtually any customer requirement, from the design and creation of individual pieces or prototypes based on customer concepts to the low to medium volume production of OEM components from existing CAD drawings.
Omar Jina, Chief Commercial Officer at Glass Solutions, commented: "We pride ourselves on the high quality and exceptional precision of all our products, from our standard portfolio through to unique pieces for individual applications. Our in-house team of design engineers can support the creation of one-off or small batch products to precisely match our customers' glassware needs, eliminating the need for compromise."