Moving with the times – an expression that we all hear often and know very well – is becoming more and more an everyday situation for glassmakers and glass processing machinery manufacturers. This article shows us how one of Italy's machinery manufacturers is continuing to develop its technology, providing high-tech solutions for ever-more performing glass.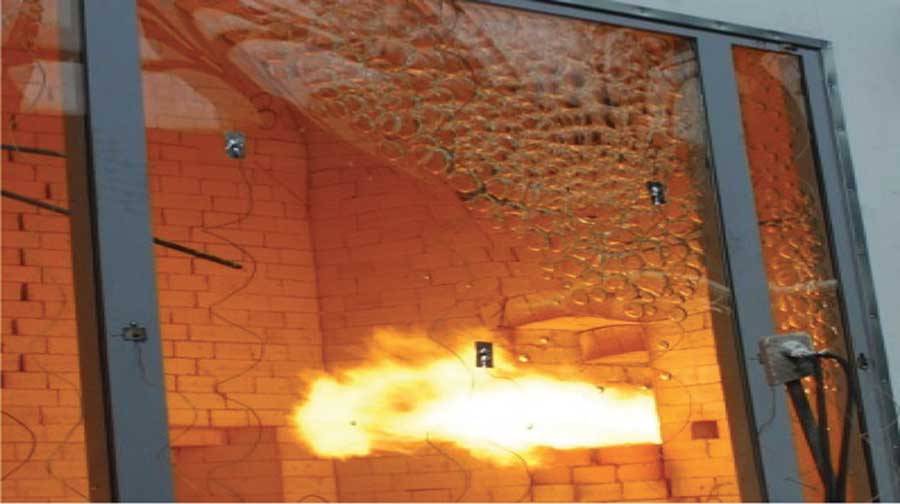 In its continuous move to follow and respond to the needs of the market and clients, Glass
Company has expanded its headquarters located in Pesaro, Italy, adding a new showroom. The company also has a number of new employees and collaborators to support clients in the management and use of its machines, which continue to be a reference point for glass processing. Over the past few years, in fact, Glass Company has installed its high-tech machines in important European companies.
FROM TEMPERING AND LASERS TO FIRE-RESISTANCE
These machines include glass tempering furnaces for both flat and curved glass, able to temper thin glass of 2.2mm, as well as curved glass with complex shapes such as spherical or multi-curved, starting from thicknesses of 3mm.
Glass Company has also developed high-performance lasers specifically for the surface processing of glass, removing all types of coating (low-E, paint, silver, etc.) leaving the glass completely transparent; or with satin-etched and sandblasted effects. Last but not least, there is the new laser for the drilling of float glass for the construction and interior design sectors.
Glass Company's new system for the production of fire-resistant glass (EI30, EI60, EI90, etc.), suitable for medium- and large-sized companies, is also gaining important results. Thanks to a vacuum mixer, this system prepares an intumescent and extremely transparent mixture based on silica which, thanks to a PC-controlled doser, is poured inside two or more sheets of glass, according to the fire resistance level required. Cross-linking in the furnace with specially designed technology completes the process. Glass Company supplies this system as turnkey – complete with the product to use.
LAMINATED AND MULTIMEDIA GLASS
One of Glass Company's goals is the development of glass PVB laminating systems developed specifically and completely customized as per client requests, to make them suitable for all companies, whether small, medium or large, also taking into consideration available space and production times required, as well as – above all – the power supply available at the client's premises. All this is made possible thanks to collaboration with Cengiz Ergün, a well-known expert in the field of laminated glass.
The company's most recent developments also includes multimedia glass, which reflects the main characteristic of Glass Company – that of combining technology, innovation and versatility. Thanks to a transparent oled matrix, this glass generates images on the glass allowing to see the image, or a high definition video, while maintaining transparency. These new glass types, also with touch functions, work via WIFI, network connection or USB, and are particularly suitable for the visual communication, food, refrigeration, entertainment, etc. sectors, lending themselves to multiple applications.
Last but not least, for companies aiming at guaranteeing higher adhesion of inks, glues, paints, etc.. on glass, Glass Company has developed a machine that uses plasma technology to change the surface tension of the enabling to anchor the applied product.

Glass Company Srl
www.glasscompany.com