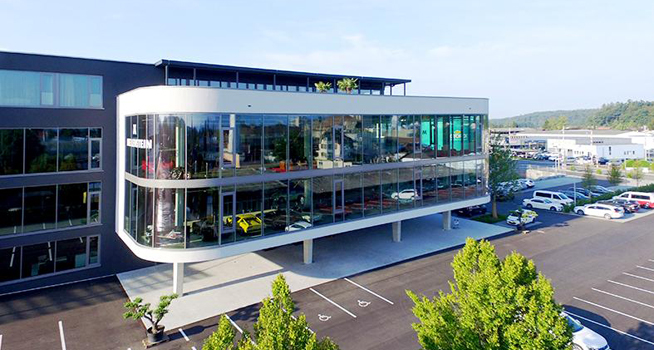 The plane 1000 m² triple insulating panes with the thermal insulation coating SILVERSTAR ZERO Eplus combined with the solar protection coating SILVERSTAR SELEKT 74/42 create a comfortable indoor climate in the hotel rooms. The g-value of only 36 percent prevents excessive heating of the interior during the summer months. At the same time, there is a U-value of 0.6 W/m²K, which keeps the heat inside the room in cold seasons and thus noticeably reduces heating costs.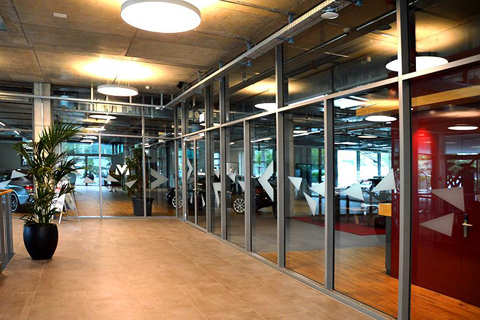 Not only the integrated vehicle museum with beautiful rarities and vintage cars should be protected in the event of a fire but escape routes and partitions will also be efficiently protected from heat and smoke with FIRESWISS FOAM fire-resistant glass. The fire-resistant glazing FIRESWISS FOAM 30-15 and FIRESWISS FOAM 30-19 additionally fulfil the requirements for personal protection according to SIGAB 002.

Furthermore, the FIRESWISS FOAM 30-19 has laminated safety glass on one side. It therefore has a fall-resistant effect and at the same time offers UV protection.

www.glastroesch.ch